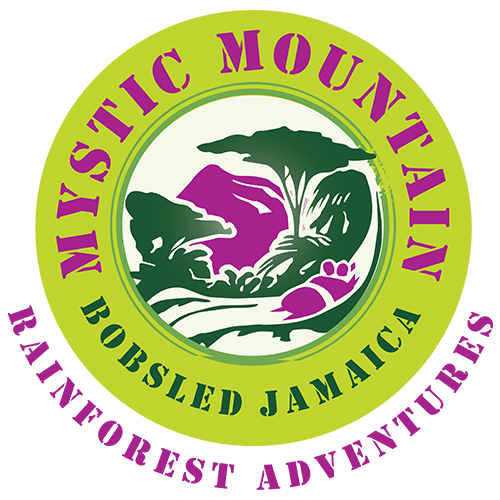 BOBSLED ANANCY'S WEB REGGAE ROCK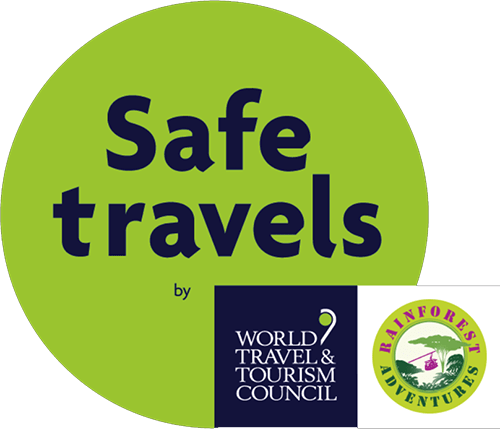 World Class Attraction BOBSLED ANANCY'S WEB REGGAE ROCK
Package Details
All you need to know about this amazing tour to discover the best of Jamaica.
Embark the Sky Lift for a fun ride up 700 feet through the tropical forest. Explore the Mystic Mountain treetops, have a magnificent view of the nearby Dunn's River Falls from up above.
Get ready for the best ride of your life on the thrilling bobsledding adventure in Jamaica. After an orientation, board our specially made bobsled and hold on as it plunges through 3280 feet of twists and turns down the mountain.
You'll be safely strapped into a custom-designed, high-tech sled and whooshed down a 1000-meter long track installed into the side of the mountain, completely driven by gravity: yes, Newton, it really works!
Minimum height required: 36 inches (91.5 centimeters).

Maximum weight limit of 300 lbs (136 kilograms).
Part jungle gym, part rope obstacle course this family activity is as fascinating and as much fun as the mischievous Jamaican spider it is named after.
Kids and parents wear safety harnesses as they navigate this exciting outdoor rope course together with an inner circle course meant just for three to seven-year-olds. To one side a 30 ft. climbing wall invites you to conquer the mountain which boasts epic views.
Minimum age of 5 years old

The minimum height limit of 46 inches.
Scale the heights of the 30 ft. of simulated rock face as you make your way to the top of the Reggae Rock climbing wall at Mystic Mountain! Get strapped into the harness and figure out the best way to navigate your way up while being guided safely from below.
This activity is perfectly suited for beginners or experienced climbers looking for a fun solo adventure or something cool to do with family and friends. The biggest challenge is to feel the fear and do it anyway!
Minimum age of 5 years old.

The minimum height limit of 46 inches.
Sky Lift

Bobsled

Anancy's Web

Reggae Rock

Mystic Pavilion and Lookout Tower

Hummingbird Garden

Nature Trail

Access to the pool

Parking fees
Park is open from 8:00 am to 5:00 pm (08:00 to 17:00).

Park is open on Wednesday, Friday, Saturday, Sunday

The last tour starts at 3:30 pm (15:30) daily.

All children must be accompanied by an adult.

Guests are required to wear close-toed shoes.

Guests are required to wear close-toed shoes.

Food and drinks are available at Mystic Dining.

Valid only for cruises passengers.
You can cancel anytime if you booked with flexible date. In case you selected a specific date you can cancel before 24h of the day of arrival. Cancellations have a fee of 5% due to credit card payment procedural. If you wish to change your date, it will not have any cost.
Local rate Adult J$7700 / Children J$6350 requires valid Jamaican resident photo ID
SEE NATURE IN A NEW WAY
Hold onto your hat: this is one wild adventure! stunning views will take your breath away. Plus Conquer the Anancy's Web rope course, and the 30 ft. of simulated rock face. Then, enjoy the cherry on the experience: The Bobsled Ride!

World Class Attractions
Rainforest Adventures creates unique and memorable adventures that inspire a sustainable use of the environment and appreciation of the local culture while making a positive impact on our communities.

Real Nature
Immerse yourself in authentic Nature. Discover the local fauna and flora like you have never imagined. Learn everything about it with our local experts guides.

Real fun
Enjoy with your friends and family. We offer packages adapted to everyone. Fill your trip with laughs, surprises and adrenaline!

Best activities to do in Jamaica
The combination of our activities, guides and locations make Rainforest Adventure one of the best options to make your trip unforgettable.