Cruise
Friendly
Feel The
Adrenaline
Payment 100%
Secured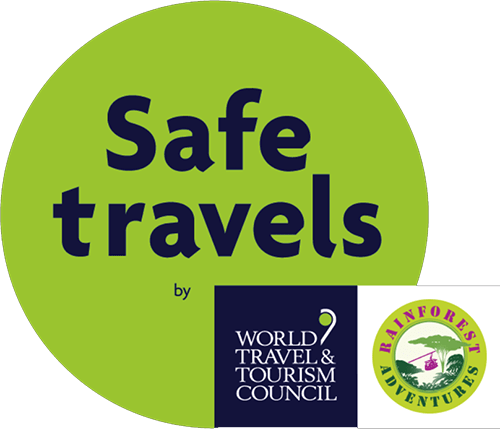 Overview
Don´t worry for the weather: free date changing. Only available for Residents of Jamaica. This trending package will make all of you enjoy so much Mystic Mountain . BOOK ONLINE before sold out.
Tours Activities
Sky explorer x1
bobsled x1
annancy's web rope course x1
raggamuffin ride x1
infinity pool
Optional Services Available
lunch
Locker
Electric ATV dirty bike .
Recommended to Bring
Close-toe shoes (mandatory)
Towel
Swimsuit
Water Shoes
Sunscreen
Important Information
All children must be accompanied by an adult.
Guests are required to wear close-toed shoes.
Food and drinks are available at Mystic Dining.
All Gests needs to bring their Jamaica ID or Passport.
Activities Requirements
Raggamuffin

Minimum Height Required: 42 Inches and Taller.

Regga Rock

Scale the heights of the 30 ft. of simulated rock face as you make your way to the top of the Reggae Rock climbing wall at Mystic Mountain! Get strapped into the harness and figure out the best way to navigate your way up while being guided safely from below.

This activity is perfectly suited for beginners or experienced climbers looking for a fun solo adventure or something cool to do with family and friends. The biggest challenge is to feel the fear and do it anyway!

Minimum age of 5 years old.
The minimum height limit of 46 inches.

Anancy's Web

art jungle gym, part rope obstacle course this family activity is as fascinating and as much fun as the mischievous Jamaican spider it is named after.

Kids and parents wear safety harnesses as they navigate this exciting outdoor rope course together with an inner circle course meant just for three to seven-year-olds. To one side a 30 ft. climbing wall invites you to conquer the mountain which boasts epic views.

Minimum age of 5 years old.
The minimum height limit of 46 inches.

Bobsled

Get ready for the best ride of your life on the thrilling bobsledding adventure in Jamaica. After an orientation, board our specially made bobsled and hold on as it plunges through 3280 feet of twists and turns down the mountain.
You'll be safely strapped into a custom-designed, high-tech sled and whooshed down a 1000-meter long track installed into the side of the mountain, completely driven by gravity: yes, Newton, it really works!

Minimum height required: 36 inches (91.5 cm).
Maximum weight limit of 300 lbs (136 kilograms).

Sky Explorer

Embark the Sky Lift for a fun ride up 700 feet through the tropical forest. Explore the Mystic Mountain treetops, have a magnificent view of the nearby Dunn's River Falls from up above.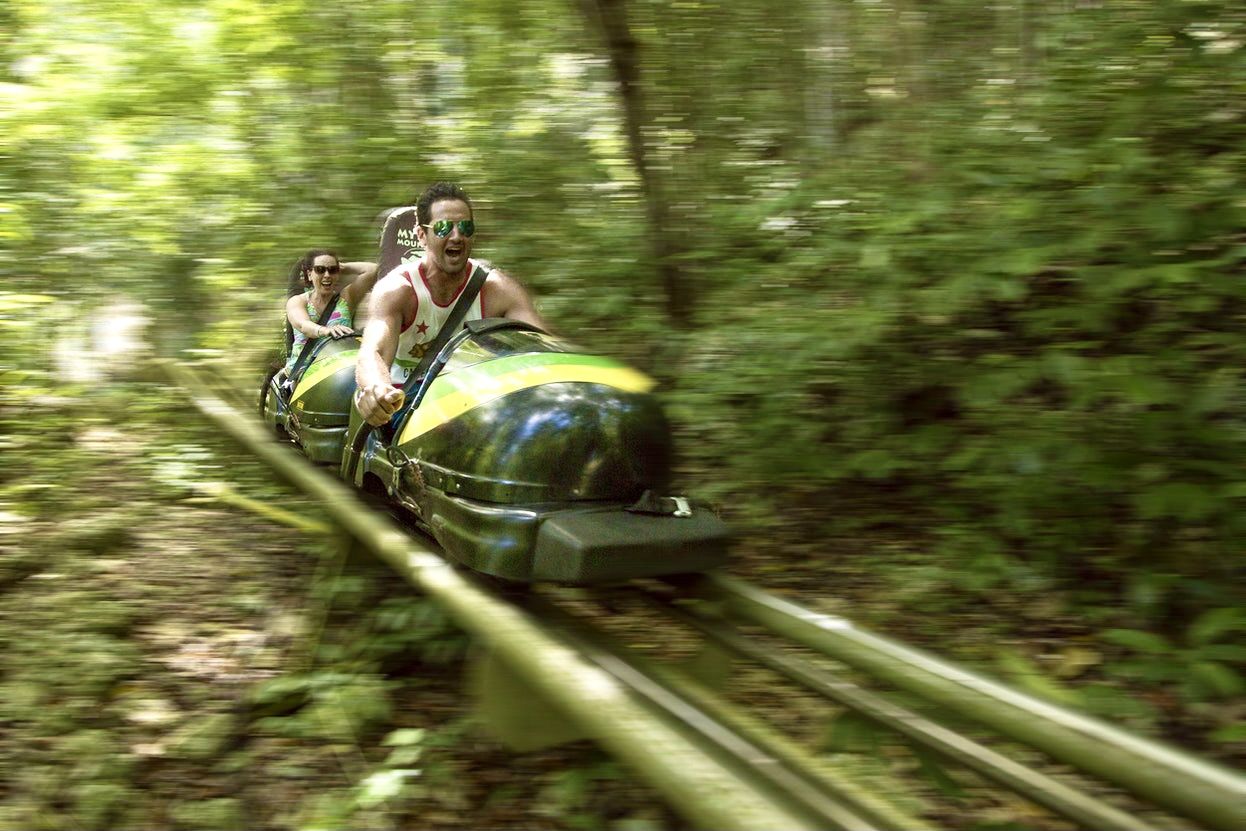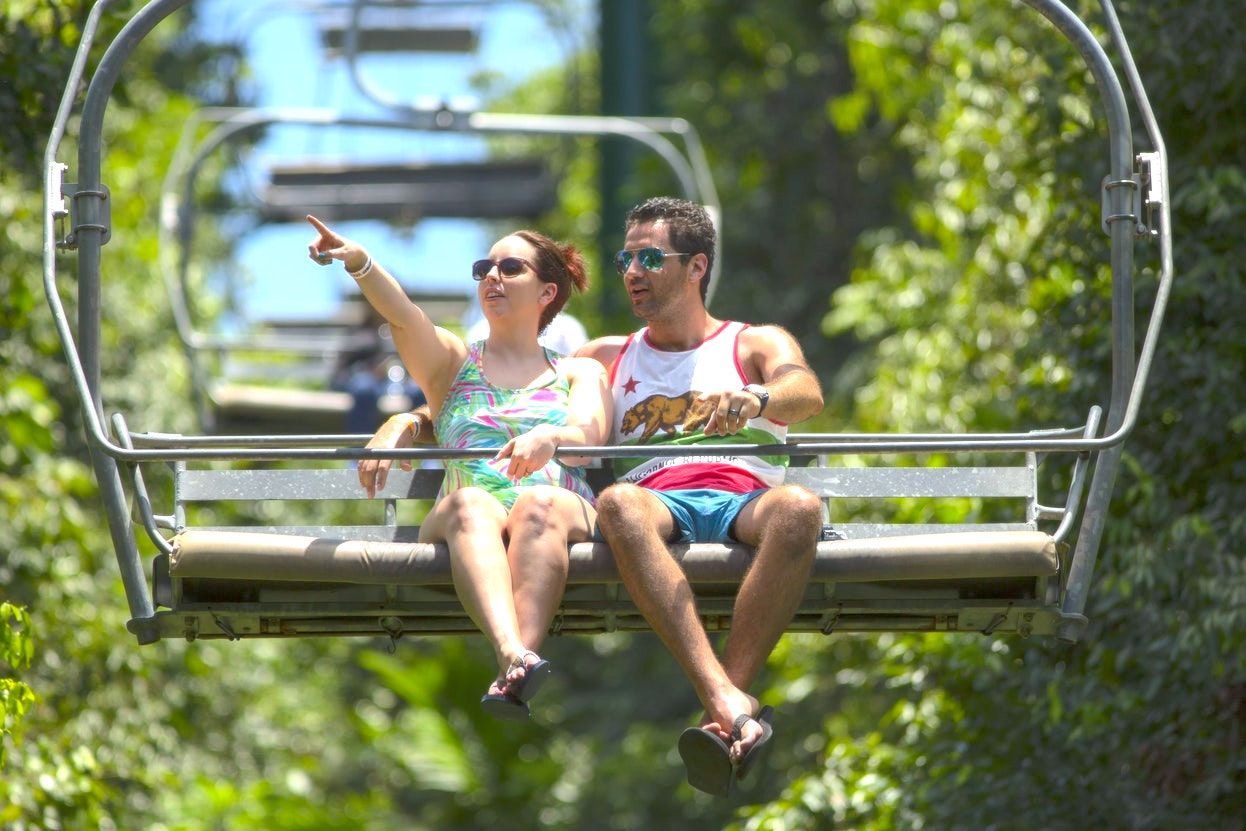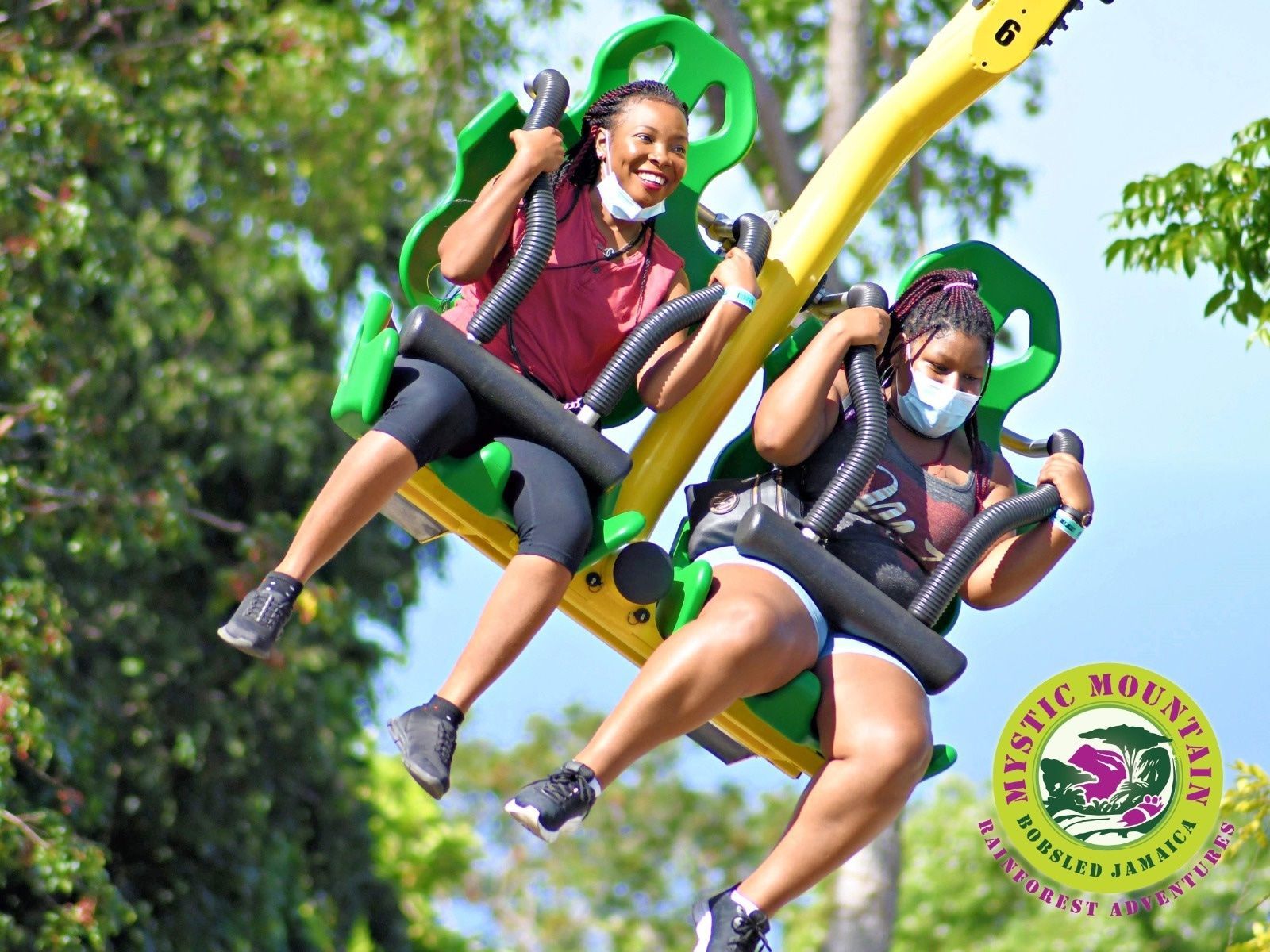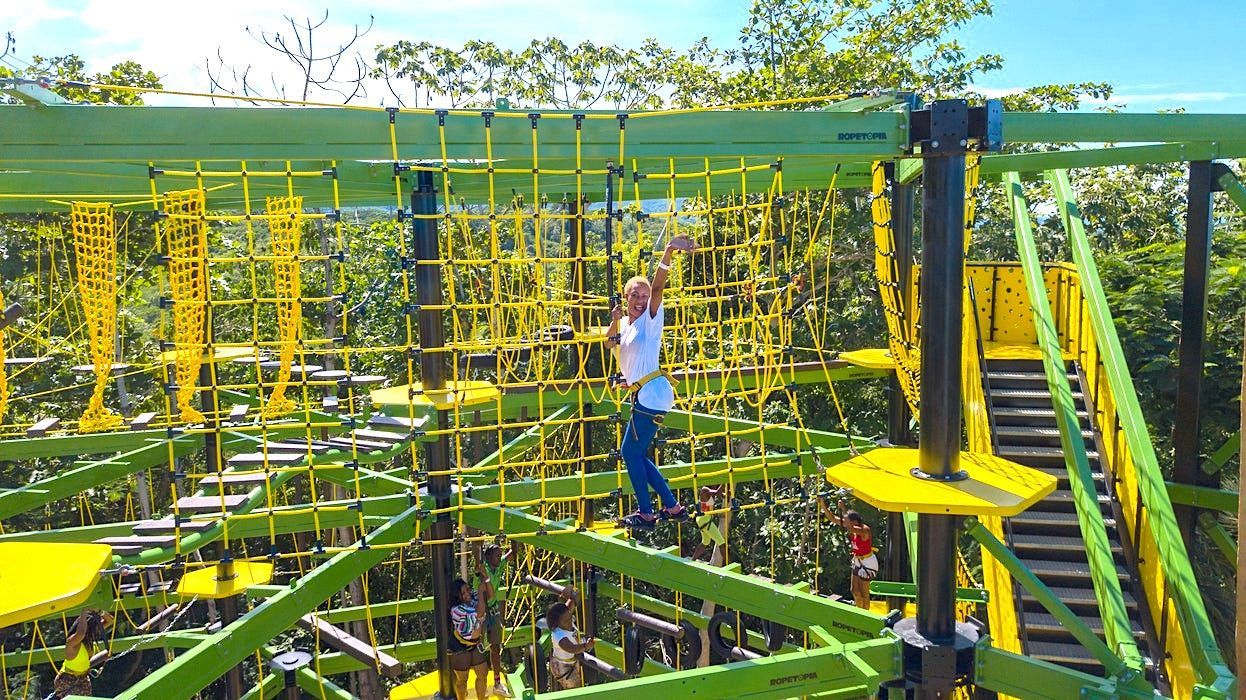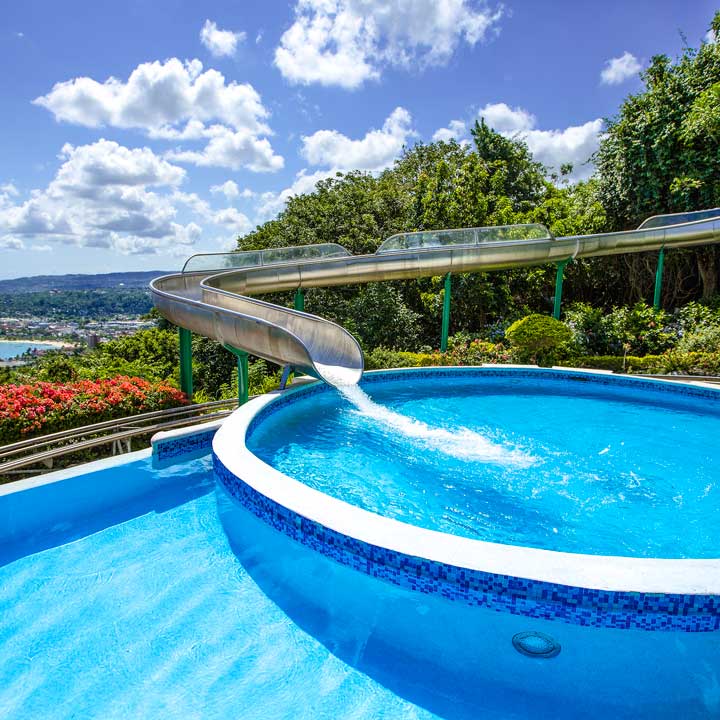 Book Your Adventure
we are the official website.