Cruise
Friendly
Feel The
Adrenaline
Payment 100%
Secured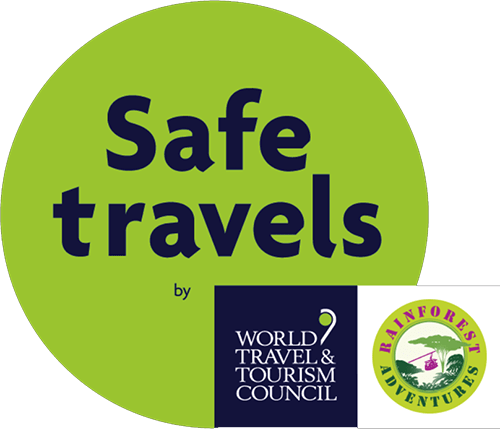 Overview
The first attraction you see upon entering the park is the Rainforest Sky Explorer, a breathtaking ride through the heart of the tropical seaside forest canopy. Your ascent on the Sky Explorer skims the top of the canopy, providing you with glimpses of the cliff-lined north shore and the emerald richness of the tropical treetops.
You disembark from the Explorer at the peak complex, which features an educational pavilion that emphasizes four distinct components of Jamaica's rich history: the environment and natural resources native to the island, the country's colorful heritage and culture, Jamaican maritime prominence, and the long and decorated athletic tradition of the Jamaican people. You'll find no other attraction in Jamaica that offers this particular confluence of themes in such a picturesque setting. Enjoy the infinity pool, walk around the hummingbird garden and enjoy lunch at our restaurant overlooking the Bay of Ocho Rios. The return ride on the Sky Explorer carries you just below the treetops yet high above the forest floor affording you an unparalleled sense of the scope of the rainforest, as well as prime viewing of the rich flora and fauna.
Tours Activities
Sky explorer
anancy's web rope course
Infinity pool
Optional Services Available
lunch
transportation
Lockers
Recommended to Bring
Close-toe shoes (mandatory)
Towel
Swimsuit
Water Shoes
Sunscreen
Important Information
All children must be accompanied by an adult.
Guests are required to wear close-toed shoes.
Food and drinks are available at Mystic Dining.
Activities Requirements
Electric ATV

All participants must be screened/assessed prior to operating the ATVs:

Driving licence needed to operate.
Maximum persons capacity per bike: 2.
Maximum weight capacity per bike: 330 lbs.
Minimum age limit to operate: 16 years old.
Minimum age limit to be copilot: 12 years old.

Anancy's Web

art jungle gym, part rope obstacle course this family activity is as fascinating and as much fun as the mischievous Jamaican spider it is named after.

Kids and parents wear safety harnesses as they navigate this exciting outdoor rope course together with an inner circle course meant just for three to seven-year-olds. To one side a 30 ft. climbing wall invites you to conquer the mountain which boasts epic views.

Minimum age of 5 years old.
The minimum height limit of 46 inches.

Sky Explorer

Embark the Sky Lift for a fun ride up 700 feet through the tropical forest. Explore the Mystic Mountain treetops, have a magnificent view of the nearby Dunn's River Falls from up above.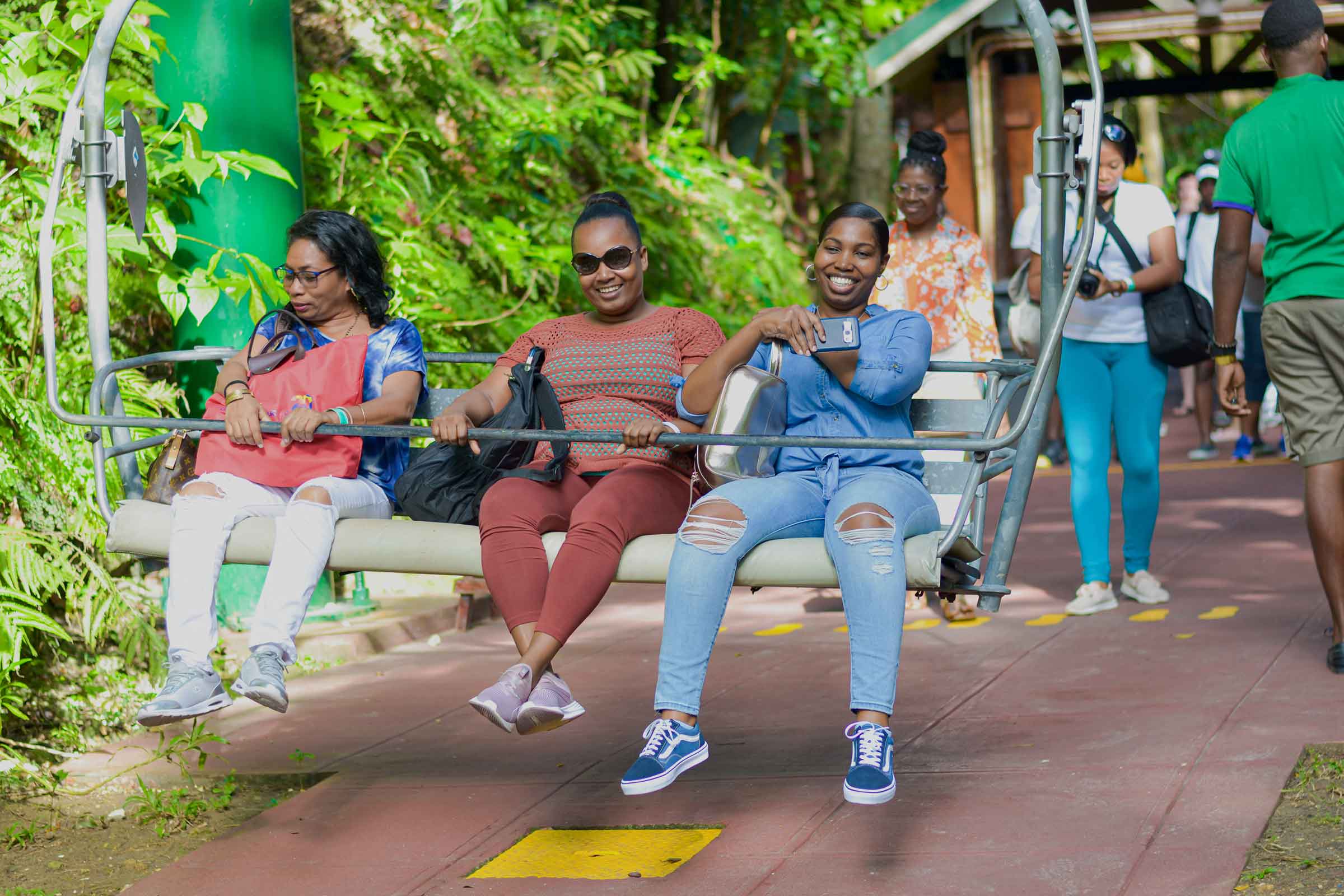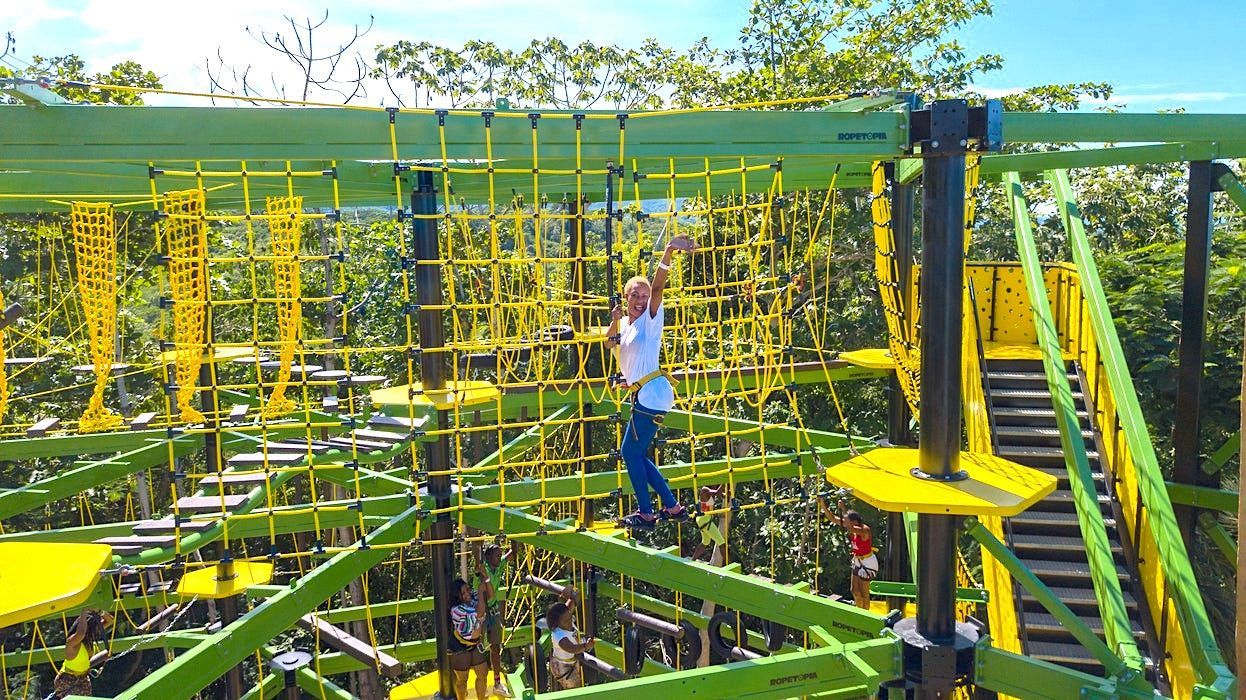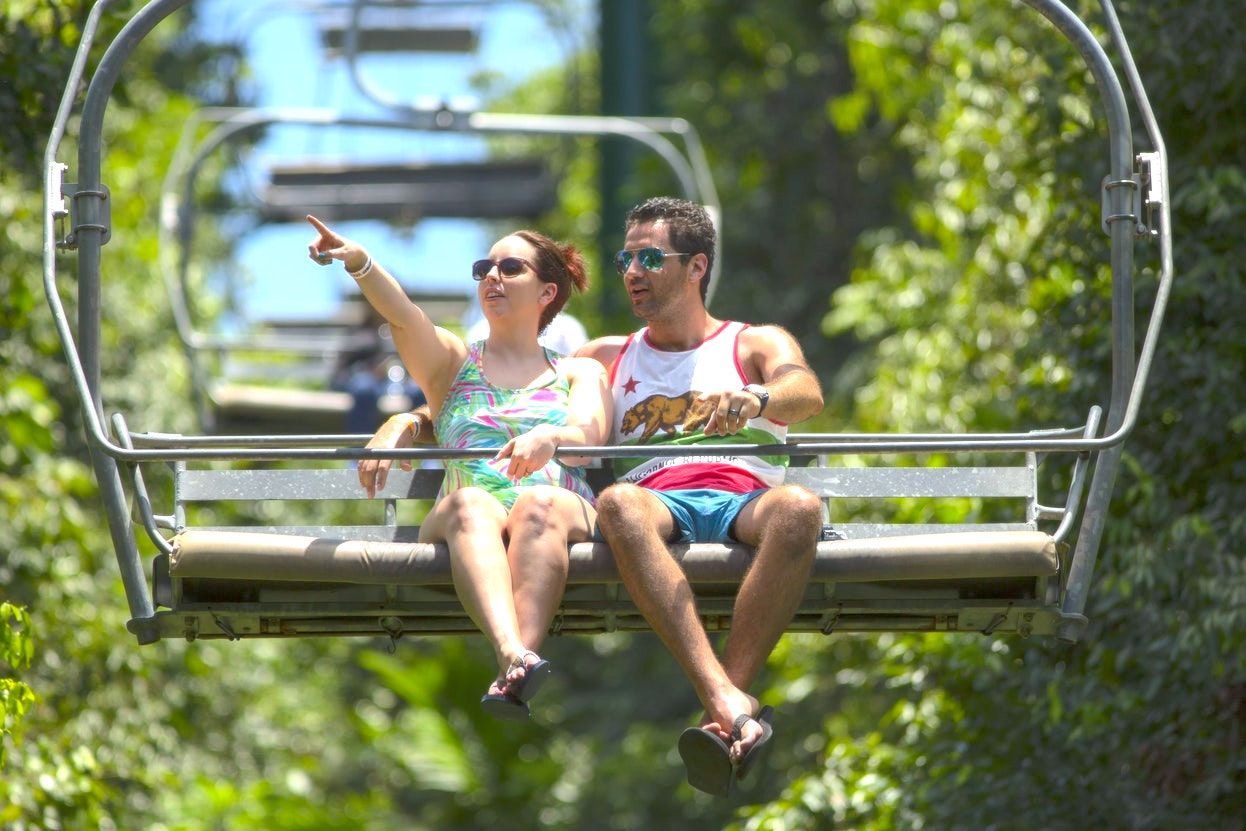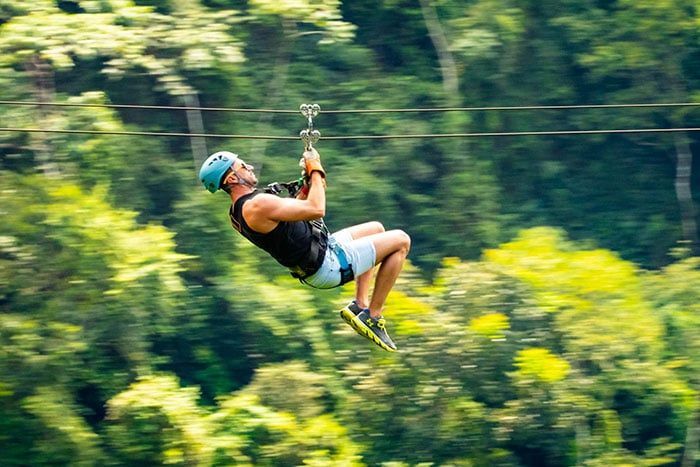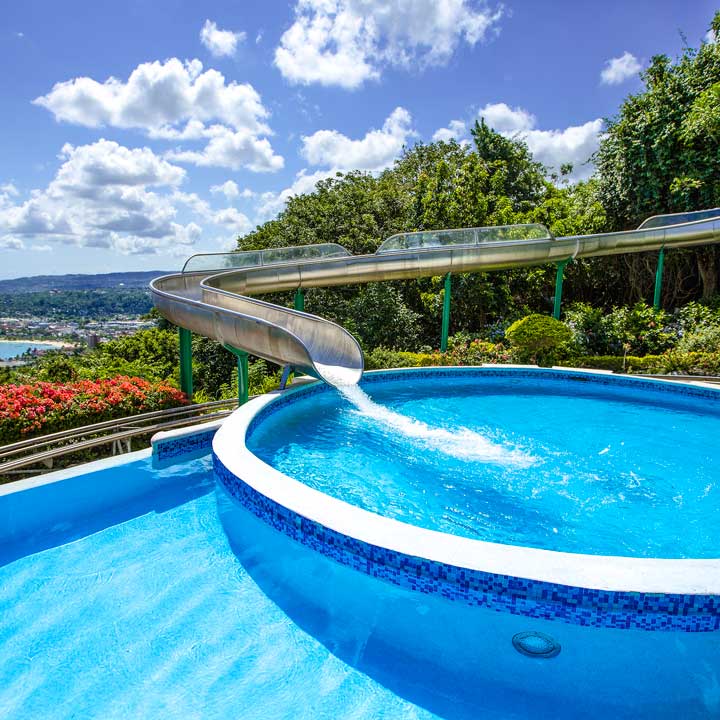 Book Your Adventure
we are the official website.