Cruise
Friendly

Feel the
Adrenaline

Payment 100%
Secured

COVID-19 Safety Guidelines
ACTIVITIES IN ST. MAARTEN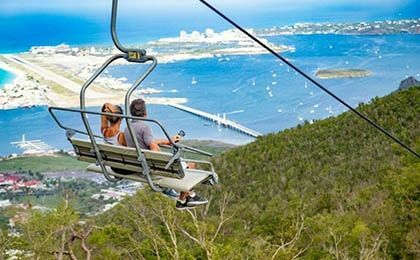 Sky Explorer
Flying Dutchman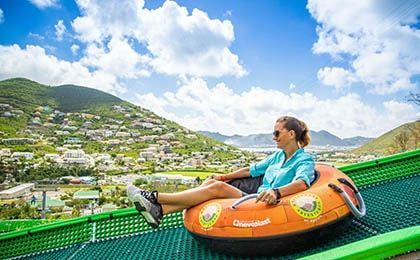 Schooner Ride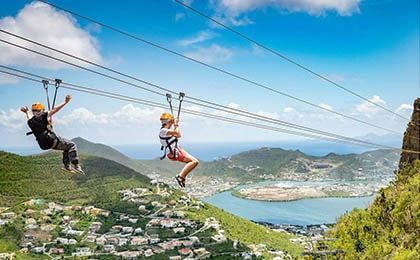 Zipline: Sentry Hill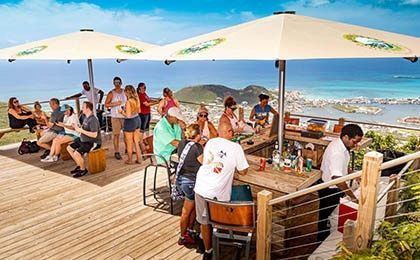 Top of Sentry Hill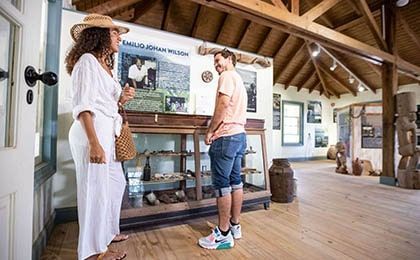 Museum: Emilio Wilson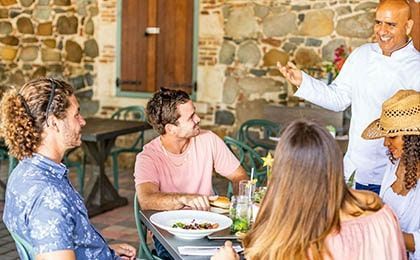 Restaurant & Bar
"Although we are not young, (in our 70's) we decided we wanted to do the zip wire ride! (…) We went up the mountain in the ski lift (…) The views are amazing in all directions."
"…For those who have never done anything I made my boyfriend who has never zip-lined and was terrified to go do it and after he wanted to do it again. The whole process was beautiful…"
"This attraction is so much fun – a must do! This place is clean, well-managed and has a super friendly staff. We did all 3 options (Flying Dutchman zipline, tubing and the medium zipline)"

"The attractions of the place without great, the super flying dutchman, the staff of the place super attentive."
"I had wondered what the Sky Explorer would look like: it was very nice (not scary). Approx. 20-25 minutes. in each direction in the gondola. Great views, I even liked our photo well enough to buy it. Of course, you could use your own camera for panoramic shots. We saw (and heard) ziplines Not our speed though :-) The restaurant drinks and snacks were good."
"We did the zip line twice today. It was the most exciting experience I have ever had. The staff was amazing and the views spectacular. Thanks for a good time!"

2018 Innovative Shorex Award Winner
2019 Top 10 Winner: #3 Best Caribbean Attraction
VISIT ST. MAARTEN
Often referred to as the crossroads of the Caribbean, St. Maarten is located at the northern end of the Lesser Antilles, approximately 150 miles southeast of Puerto Rico. The island is just three hours from New York City and two hours forty-five minutes from Miami. The 37-square-mile island of St. Maarten was first settled by the Arawaks and was discovered by Christopher Columbus on behalf of Spain in 1493. Columbus sighted the island on November 11th, the holy day of St. Martin of Tours, and so named the island after him. For the next 150 years the island was passed between Holland, England, France and Spain. The old stone forts that guard many of the island's inlets are proof of the island's turbulent past. In 1648 St. Maarten was peacefully divided between Holland and France, and today is the smallest landmass in the world to be shared by two sovereign nations.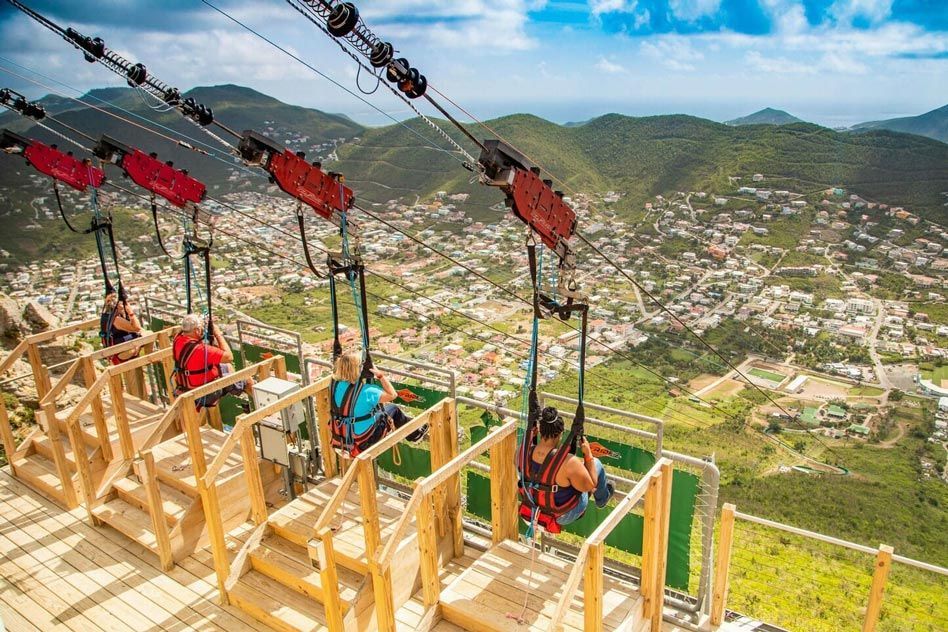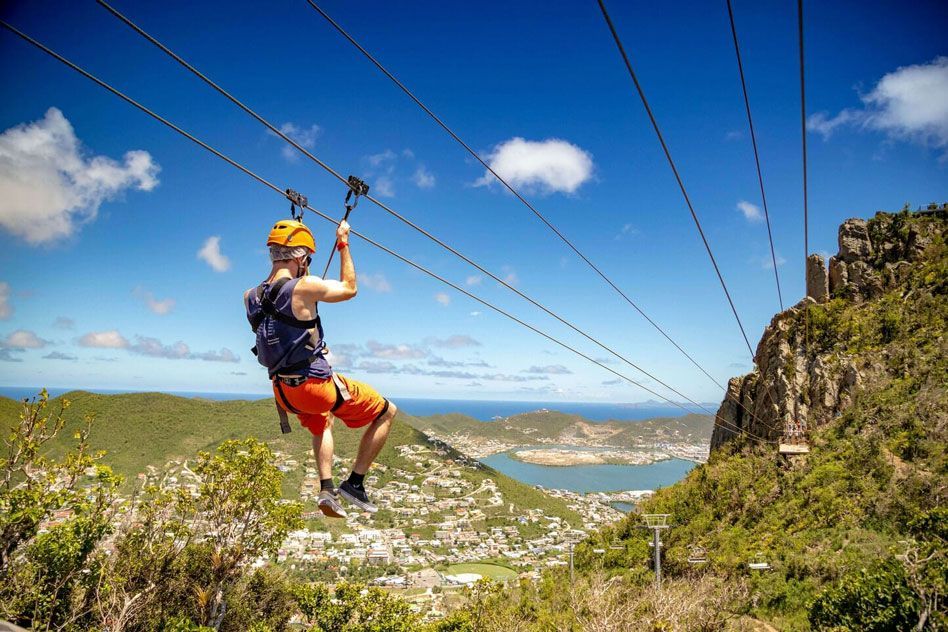 About Rainforest Adventures St. Maarten at Rockland Estate
Rainforest Adventures creates unique and memorable experiences that inspire a sustainable use of the environment and an appreciation of the local culture while positively impacting our communities.
Rockland Estate is an eco–adventure park that preserves native eco-systems while ensuring the sustainability of the estate's physical and intangible attributes. We recognize the ecological, cultural and historical value of the site and see our development as an opportunity to invest in the cultural landscape of St. Maarten in a meaningful way. Our overall goal is to enhance and preserve its natural and built environs along with endorsing its cultural and historical significance while promoting education through adventure.
In keeping with Rainforest Adventures' Environmental Commitment, Rockland Estates' attractions, viewing platforms and chairlifts are designed to have minimal impact on both the flora and fauna of the park. The entire Rockland Estate covers 436,237 square metres of which the footprint of all proposed infrastructure accounts for only 3.6% of the entire Emilio Wilson Estate property, as it exists today.