Package Details
All you need to know about this amazing tour to discover the best of St Maarten.
Thank you for you booking, please wait. You will be redirected so you can download your ticket.
SEE NATURE IN A NEW WAY
Watch out, this package is only for those who want to try it all! We've combined our top attractions in one single tour: the Flying Dutchman, the Schooner, the Sentry Hill Zip Line and, of course, the most amazing views of the Caribbean.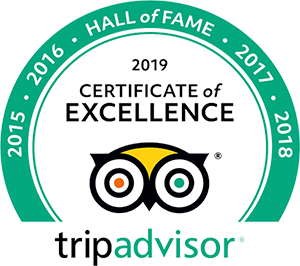 Certificate of Excellence 2019 Winner
"Although we are not young, (in our 70's) we decided we wanted to do the zip wire ride! (…) We went up the mountain in the ski lift (…) The views are amazing in all directions."
"…For those who have never done anything I made my boyfriend who has never zip-lined and was terrified to go do it and after he wanted to do it again. The whole process was beautiful…"
"This attraction is so much fun – a must do! This place is clean, well-managed and has a super friendly staff. We did all 3 options (Flying Dutchman zipline, tubing and the medium zipline)"
"The attractions of the place without great, the super flying dutchman, the staff of the place super attentive."
"I had wondered what the Sky Explorer would look like: it was very nice (not scary). Approx. 20-25 minutes. in each direction in the gondola. Great views, I even liked our photo well enough to buy it. Of course, you could use your own camera for panoramic shots. We saw (and heard) ziplines Not our speed though :-) The restaurant drinks and snacks were good."
"We did the zip line twice today. It was the most exciting experience I have ever had. The staff was amazing and the views spectacular. Thanks for a good time!"