SEE NATURE IN A NEW WAY
An exciting adventure that allows visitors to rise to the top of the trees through a series of cables, enjoying the wonders of nature from an incredible (and completely safe) point of view.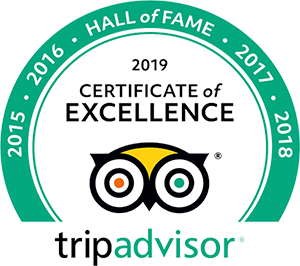 Certificate of Excellence 2019 Winner
Itinerary Details
Ique nihil his ea, clita consectetuer pro ea.
Aeque dicam omnesque his et, cum ex voluptatum scribentur. His etiam.
"It was an excellent experience. I encourage every vacationer traveling to Panama to visit the Panama canal. The tour was fantastic. I learned a lot from going in there. Great benefit!!"
"We had an amazing experience visiting one of the communities, just an hour away from Panama City… What a contrast!!! The people wer so friendly. We were entertained with traditional dancing."
"Great experience of traveling by motor boat to the village. See the country up close and personal."