SEE NATURE IN A NEW WAY
This tour was designed for you to step aboard a time machine and travel back more than 600 years; to a Central America only few have had the privilege of experiencing. More than a tour, this is a journey into the lives of the Emberá Indian Tribe.
A proud people, who have been able to maintain their traditions and lifestyle as it was before the Spaniards colonized the region.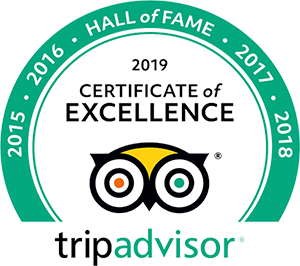 Certificate of Excellence 2019 Winner
Itinerary Details
Ique nihil his ea, clita consectetuer pro ea.
Aeque dicam omnesque his et, cum ex voluptatum scribentur. His etiam.
"It was an excellent experience. I encourage every vacationer traveling to Panama to visit the Panama canal. The tour was fantastic. I learned a lot from going in there. Great benefit!!"
"We had an amazing experience visiting one of the communities, just an hour away from Panama City… What a contrast!!! The people wer so friendly. We were entertained with traditional dancing."
"Great experience of traveling by motor boat to the village. See the country up close and personal."