Itinerary Details
All you need to know about this amazing tour to discover the best spots in Panama.
SEE NATURE IN A NEW WAY
Having recently completed a major reconstruction of the rail lines, The Panama Rail Company is again carrying passengers. The rail cars are richly adorned, bringing back the elegance of railway travel that once was.
The Panama Canal Expansion the largest project at the Canal since its original construction, from its privileged location, visitors see the majestic Gatun Lake, where ships continue their transit through the waterway.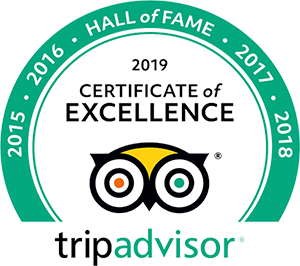 Certificate of Excellence 2019 Winner
Thank you for you booking, you will receive an email soon.
Select dates
You have chosen a flexible date. You can visit the park on any day.
You need to select an item to continue
For assistance you can Whatsapp us.