Itinerary Details
All you need to know about this amazing tour to discover the best spots in Panama.
SEE NATURE IN A NEW WAY
This scenic get acquainted excursion takes you to see the ruins of the churches and convents, colonial palaces, bridges and military buildings that attest to the grandiose past of this city. Continue to Colonial Panama, founded in 1673 by French colonists, the city over the next 200 years experienced many changes. You will notice the influences through the changes in architecture, representing a wonderful blend of French, Spanish and Italian styles.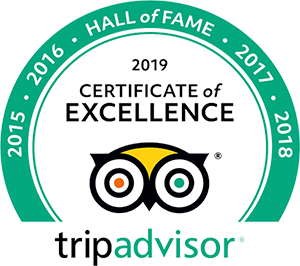 Certificate of Excellence 2019 Winner
Thank you for you booking, you will receive an email soon.
Select dates
You have chosen a flexible date. You can visit the park on any day.
You need to select an item to continue
For assistance you can Whatsapp us.