We're happy to announce that our Rainforest Adventure park at St Maarten is now the winner of the 3rd place in the category "Best Caribbean Attraction" of the USA Today Top 10 Best Awards thanks to popular vote!
Thanks to everyone that voted for us, we're part of a great selection of awesome attractions in the Caribbean, and we're looking forward to continuing offering exciting adventures for all the family!
The top 10 winners in the
Best Caribbean Attraction
category are as follows:
1- Nelson's Dockyard – Antigua
2- The Bob Marley Museum – Kingston, Jamaica
3- Rainforest Adventures – Sint Maarten
4- Clifton Heritage National Park – Bahamas
5- Gros Piton – St. Lucia
6- Maria Islands Nature Reserve – St. Lucia
7- Arikok National Park – Aruba
8- Jardin de Balata – Martinique
9- Virgin Islands National Park – U.S. Virgin Islands
10- Dunn's River Falls – Ocho Rios, Jamaica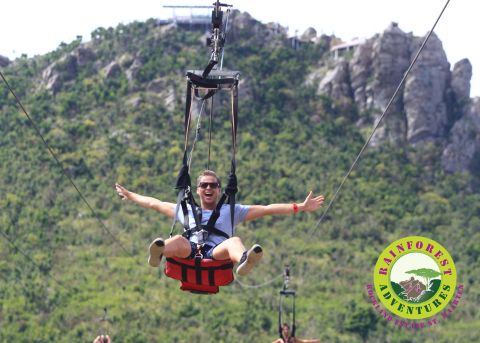 As you can see, in the Caribbean you won't have to look far to find something amazing to do.
You can enjoy everything from beautiful waterfalls to the world's steepest zip line -available only at our location in St Maarten!–, the Schooner ride or the amazing Sky Explorer.
All this, while also getting the most amazing views in the Caribbean. In fact, you can check out a 360° view from the top of the park here and discover why this destination is one of the favorite choices for adventure seekers.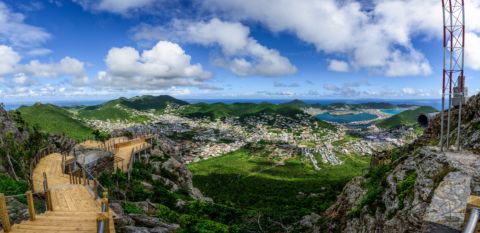 Book a tour here! And you'll know why we won the 3rd Best Caribbean Attraction!
Also, take a look at these incredible fun things to do in St Maarten and don't miss out the pictures and videos of all of our attractions on Facebook and Instagram.

Rainforest Adventures creates unique and memorable adventures that inspire a sustainable use of the environment and appreciation of the local culture while making a positive impact on our communities. Featuring locations in the coolest destinations in Central America and the Caribbean