The Flying Dutchman is the name of a once-in-a-lifetime experience: the steepest zip line in the world!
In this ride, you get launched down the mountain for over 2800 feet. And not only you can enjoy a huge excitement, but you also get to delight beautiful scenery.
The steepest zip line in the world is the main attraction of Rainforest Adventures St. Maarten, and is also now the winner of the 2018 Seatrade Cruise Award for the "Innovative Shorex of the year".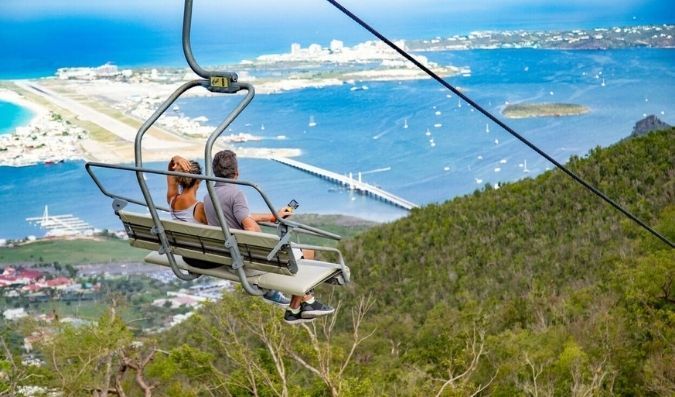 This award recognizes "a company or individual who has created, sourced or introduced an innovative shore excursion over the past 12 months", as Seatrade Cruise says.
"The word we hear most to describe The Flying Dutchman is 'thrilling', I can say the same about winning the Seatrade Cruise Award for 'Innovative Shorex of the Year' and to have been part of such an exceptional group of contributors to cruise-tourism worldwide," says Scott Swietanski, General Manager of Rockland Estate.
"We'd like to share this honor with our staff and the people of St. Maarten who make every guest's visit unforgettable and extend a heartfelt thank you to our cruise partners who have returned to our Friendly Island post-hurricane, greatly assisting with our quick recovery."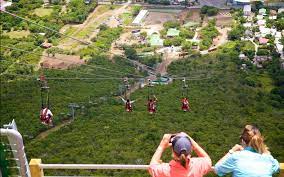 In Rainforest Adventures, we're proud to say that all our attractions are cruise friendly. So you're sure to enjoy many joyful activities while you make a stop at 1 of our 5 locations.
Whether you're looking for a relaxing or a thrilling experience, the Rockland Estate St. Maarten's The Flying Dutchman is definitely the attraction for you!
The ride starts with a tranquil ride in a four-passenger chair that'll lift you up to Rockland Estate as the beautiful island landscape unfolds below. You enjoy spectacular 360-degree views of St. Maarten.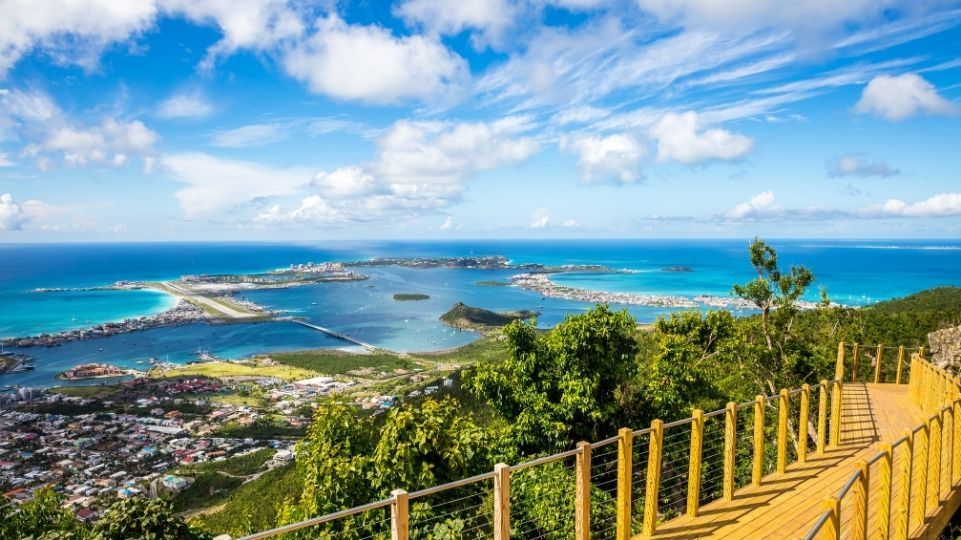 Once you reach the top, the Flying Dutchman awaits you to fly in elevation over 2800 feet.
As many of our tourists have said in our Tripadvisor's reviews:
"Once at the top, I was astounded at the views (…) that alone was worth the ride. I ziplined down and it was nowhere as scary as I thought it would be. I highly recommend this to anyone, at least go to the top for the view".
Additionally, at Rockland Estate St. Maarten you can enjoy many other exhilarating experiences and attractions on the Emilio Wilson Estate, such as the Souliga Sky Explorer, the Schooner Ride, a 657-foot track where guests take its curves and straightaways in large inner tubes, and the Sentry Hill Zip Line, a 500-meter line traversing the mountain ridge. Learn all the details here.
Do you accept the challenge to get launched from the world's steepest zip line? Tell us in the comments and share this with your friends!
About Rainforest Adventures
Each year over 400,000 visitors experience Rainforest Adventures eco-parks located in Costa Rica, St. Lucia, Panama, Jamaica and things to do in St. Maarten. In addition to more than 22 years of experience, in construction and operations of eco-parks, Rainforest Adventures owns and conserves 2,700 acres of rainforest, home to more than 1,000 species of birds and 2,000 kinds of exotic plants. With over 400 employees, it also offers sustainability programs for visitors and local schoolchildren designed for the protection and conservation of the environment. For more information visit www.rainforestadventure.com.
About Seatrade Cruise Awards
Seatrade Cruise Awards forms part of the series of global Seatrade events, websites and publications that covers every aspect of the cruise and maritime industries, bringing together key people to encourage innovation and to produce powerful learning, networking and promotional platforms. Founded in 1970, the Seatrade brand is part of the events portfolio for the world's second largest media and event organiser, UBM.

Rainforest Adventures creates unique and memorable adventures that inspire a sustainable use of the environment and appreciation of the local culture while making a positive impact on our communities. Featuring locations in the coolest destinations in Central America and the Caribbean