If you are thinking of traveling to this beautiful country you should know the top ten things to do in St. Maarten.
The island is located in the northeast Caribbean, east of Puerto Rico. And this tiny island is divided into two nations, it's roughly 60/40 between France and the Kingdom of the Netherlands.
Like most Caribbean destinations, St Maarten it's known for its tropical beaches and beautiful scenery. But it's also a place to have unforgettable fun memories.
Whether you're looking to try new activities or relax at the beach, you can do everything on both sides of the island.
St. Maarten's Dutch side is known for its festive nightlife, casinos and drinks made with native rum-based guavaberry liquors. And the island's French side is known for its open-air shops and delicious French cuisine.
Discover the top things to do in St. Maarten so you enjoy every day while your vacation in this beautiful island:
1. Get blasted by jets at Maho Beach
Definitely one of the coolest things to do in St Maarten is going to Maho Beach, but not because of its clear water or its white sand, rather because of the Princess Juliana International Airport. Gigantic airplanes fly right over your head all day long!
You can even stand behind a 747 and get blasted by its jets as it takes off. How amazing is that?
A one in a lifetime experience that's so popular for tourist that daily landings and takeoffs timetables are displayed in most restaurants around the beach.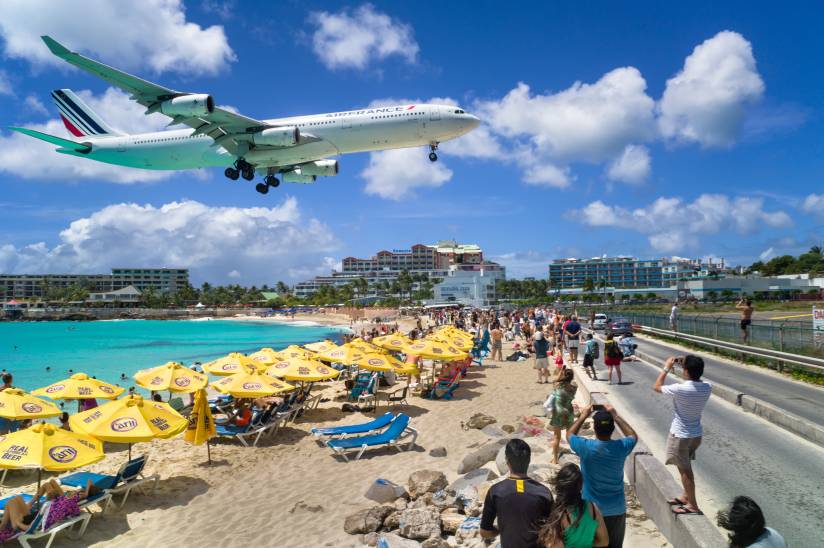 2. Enjoy the 360-degree views of the island at Fort Louis
Fort Louis was built in 1789 by locals for the king of France at the time. It was once the site of armed battles in the Caribbean, but later the fort was abandoned and fell into ruin.
While there's not much left of the historic bulwarks and towers, there are still some rusting cannons peppering the lookouts.
You can see 360-degree views from it! From the Fort Louis and Simpson Bay to Nettle Bay and the Anguilla in the distance.
You can even spot airplanes arriving and departing at the Princess Juliana International Airport.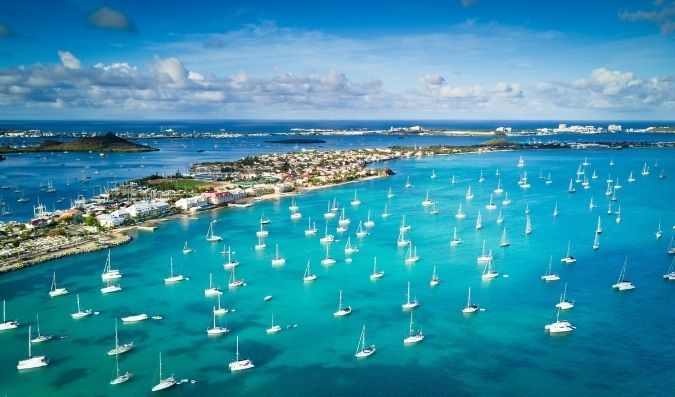 3. Explore St Maarten on a kayak at Pinel Island
On the list of fun things to do in St Maarten, kayaking in Pinel Island is definitely located at the top 3 activities! It's the easiest way to discover the island, totally on your own.
Explore beaches and coves, and get up close and personal with nature.
Pinel Island is charming and it's perfect to have a relaxed day at the beach, soak up the sun, take a picnic or enjoy its great restaurant and bars.
This place is also considered one of the best places to practice snorkeling and stand up paddling. So there's no chance that you don't have lots of fun in here!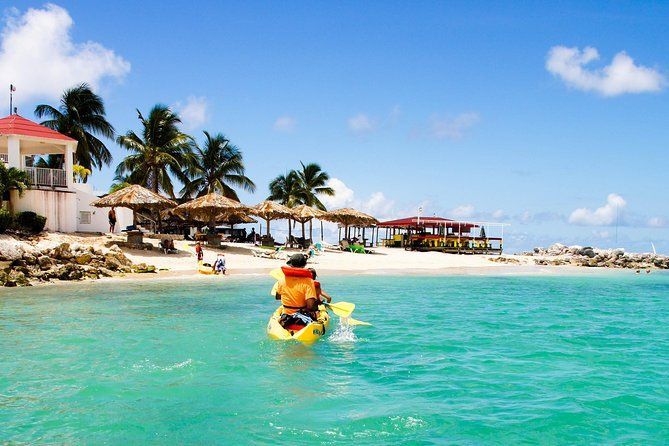 4. Jump off the steepest zipline in the World at Rockland State
Experience the thrill of a lifetime harnessed in a chair and launched down the mountain on a flight line dropping 1050 feet in elevation over 2800 ft on the Flying Dutchman ride of Rainforest Adventures!
The world steepest zipline is now also an award-winning experience.You can find this attraction on the Dutch side of the island, at only 15 minutes away from the cruise port.
We can assure you that you won't regret going on this exciting adventure. In fact, you'll probably want to jump more than once.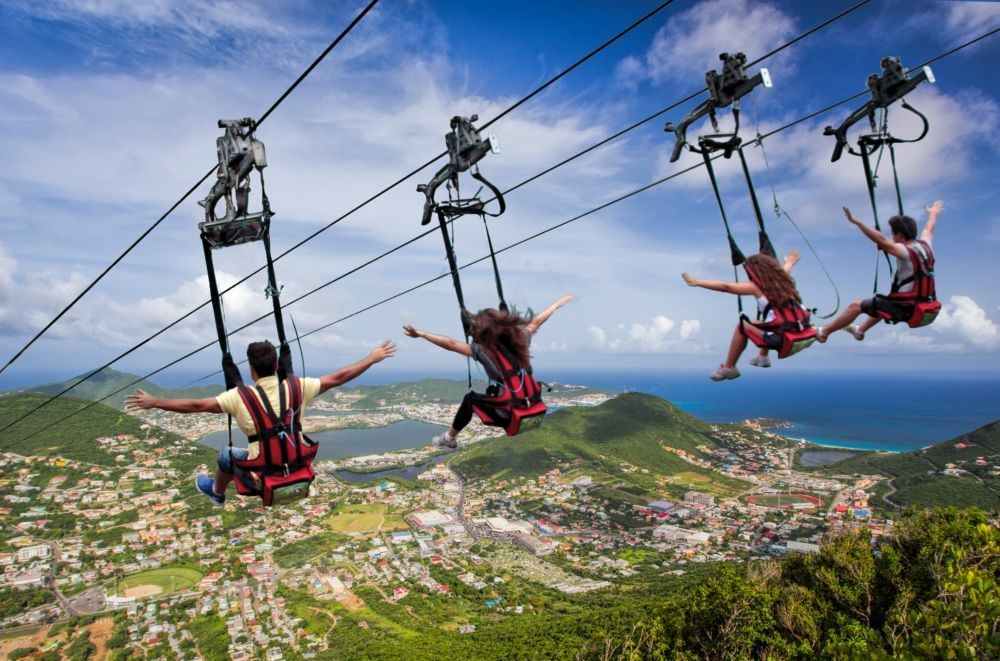 5. Try new activities at Orient Bay
If you're into watersports, then you have to enjoy a day at Orient Bay, the beach on the French side of St Maarten that's the most popular and busiest beach in the Caribbean! And it must be because of all the fun things to do in St Maarten that you can practice in here.
You can do some snorkeling, jet skiing, windsurf, parasailing, ride a banana boat or enjoy the delicious food at the fresh, open-air beach restaurant you can find all along the 2-mile beach.
Get your adrenaline and your heart pumping! You'll definitely want to visit the Orient Bay more than once on your vacation.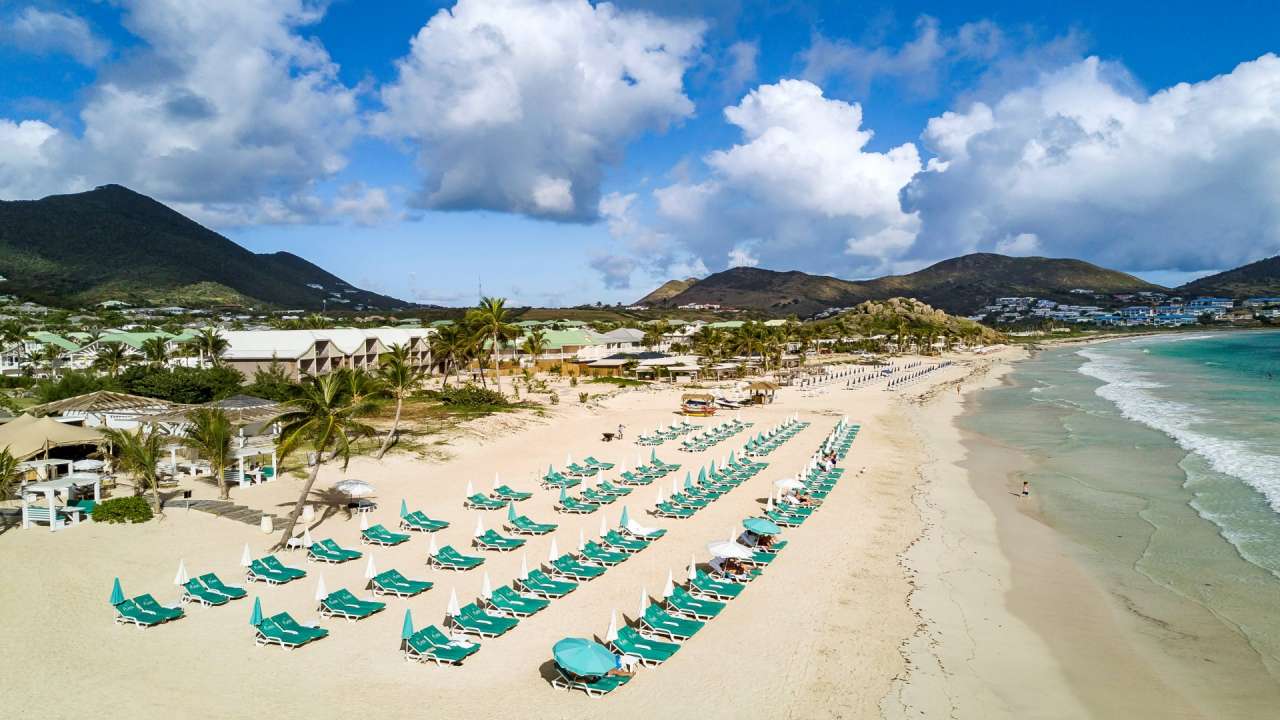 6. Visit the shopper's paradise in Philipsburg
While St Maarten it's known as a tropical paradise, a great place to soak up the sun and enjoy great views, this island is a shopper's paradise too! And by "shopper's paradise" I mean "a paradise for EVERYBODY", because who can resist a 100% duty-free?!
In Philipsburg, you'll find dozens of duty-free shops where you can go jewelry shopping or souvenir shopping. And there are options for everyone in the open air markets, you can pick up clothes, cigars and liquor at a never before seen price.
You may even need to snag an extra suitcase for all this shopping!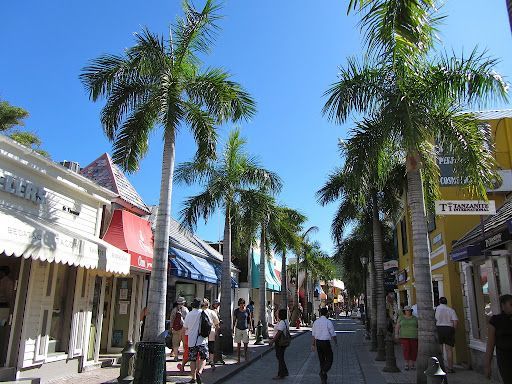 7. Take the best pictures on top of one of St. Maarten's highest mountains
For those who also want to enjoy a tranquil visit, you must go on the Sky Explorer Tour of Rainforest Adventures.
You'll enjoy a ride over the Sentry Hill, one of the highest mountains of St Maarten, that'll show you panoramic views on a four-passenger chairlift.  Watch an interactive virtual 360° tour here.
The tour also includes a visit to the Emilio Wilson Museum, a restored plantation house originally built in the 1700s. Guests will know the stories that earned St Maarten the nickname of "The Friendly Island".
Book a visit and prepare to have an unforgettable vacation! Also, tell us which of the previous things to do in St Maarten is your favorite.
Also, don't forget to check out all these things you should know before going to St Maarten!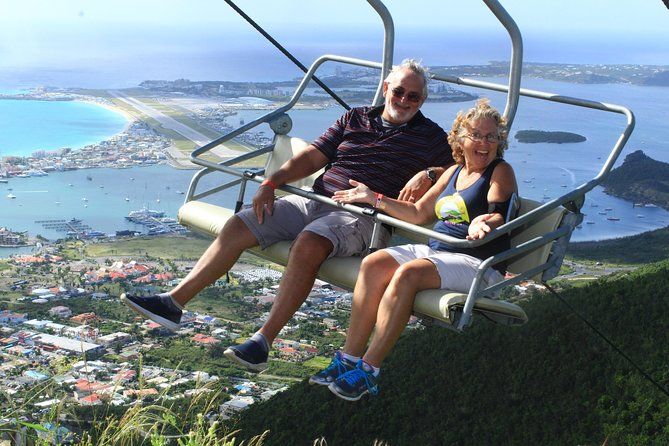 Rainforest Adventures creates unique and memorable adventures that inspire a sustainable use of the environment and appreciation of the local culture while making a positive impact on our communities. Featuring locations in the coolest destinations in Central America and the Caribbean