Most people think of Panama as a hub of international finance and business, kind of boring, right? But this Central American country is much more than that, and we're gonna show you how! Panama is an adventure, adrenaline, tropical jungles, paradisiacal beaches, cultural traditions, happy, friendly people, colonial architecture, nightlife, rich gastronomy, Caribbean rhythms. All this is in addition to the famous interoceanic canal between the Caribbean and Pacific. We invite you to discover the following incomparable top things to do in Panama:
1- Discover why the Panama Canal is so spectacular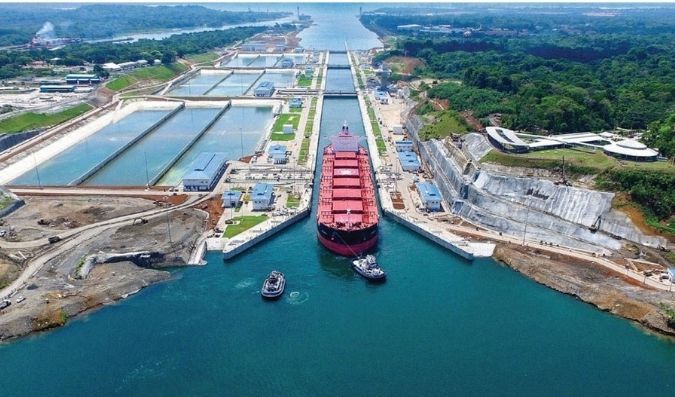 This 20th Century architectural marvel extends 80 kilometers and was constructed between 1904 and 1913. It unites 144 maritime routes of 160 countries.
We invite you to experience it from a different perspective on a picturesque boat ride with Rainforest Adventures.
We'll arrive at the very entrance to the Pacific to board a boat and cross the Miraflores and Pedro Miguel locks at an elevation of 85 feet above sea level. Incredible!
2- Old Town, El Casco Viejo, a World Heritage Site that will delight you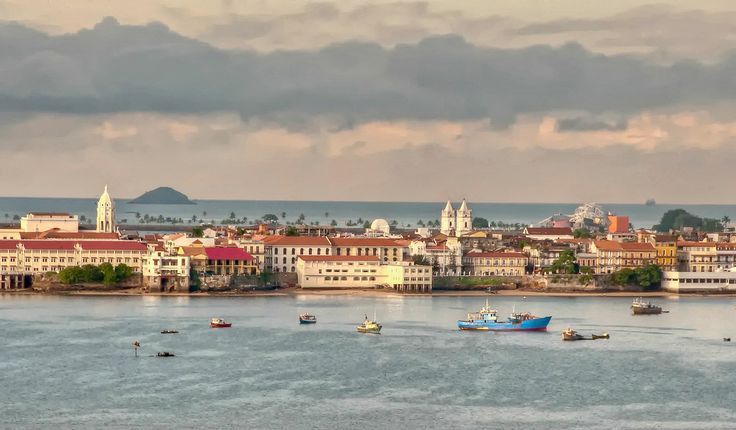 One of the most interesting things to do in Panama in to visit this World Heritage site, designated as such by UNESCO in 1997, that dates back to 1670.
It is now home to some of the coolest places to eat and drink in Panama City and we'll have a great time there for sure.
We recommend finding a good city tour guide to visit cafes, chocolate shops, breweries, the seafood market and a rooftop bar, trying the many culinary delights along the way.
If you like to walk, do it in the historic center along its four main plazas: Independencia, Bolivar, Herrera, and Francia. Don't forget your camera for some amazing shots of the Flat Arch, the Metropolitan Cathedral, and the marvelous Presidential Palace (Palacio de las Garzas/Heron's Palace).
Check out the variety of options in Old Town here, because whether we feel like going out to eat the typical ceviche of Panama, having a good cocktail or dancing salsa to the rhythm of the wordsmith Rubén Blades, we will enjoy it to the fullest.
3- Take a Day Trip to San Blas and you'll be spellbound by its blues and its handicrafts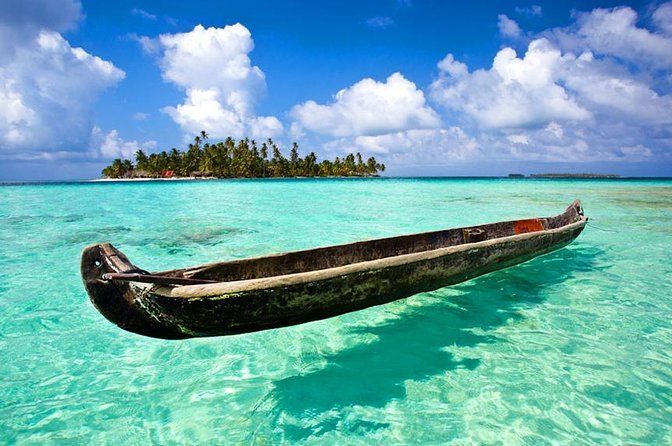 San Blas is perhaps one of the best-kept secrets in the Caribbean, and I tell you this with total seriousness. This archipelago will enchant you with its turquoise sea that varies surprisingly in tone and hue.
Sunken ships and coral reefs are filled with a great diversity of fish and rays, an ideal spot to take your snorkel and dive gear and dive into these warm waters.
If we're intending to do more meditating and relaxing, we've got powdery, white sand for a nice nap or to read our favorite books.
Since travel also means getting to know new cultures, you have to visit the Guna, an indigenous people who live in this paradise, and share in their traditions.
They're the ones that do the work of Molas, which is a kind of traditional embroidery using reverse applique. Layers of fabric are sewn together, with tiny, nearly invisible stitches and a lot of colors. We assure you that it will be a rich experience.
4- Hike at Metropolitan Natural Park, a breath of fresh air in the heart of the city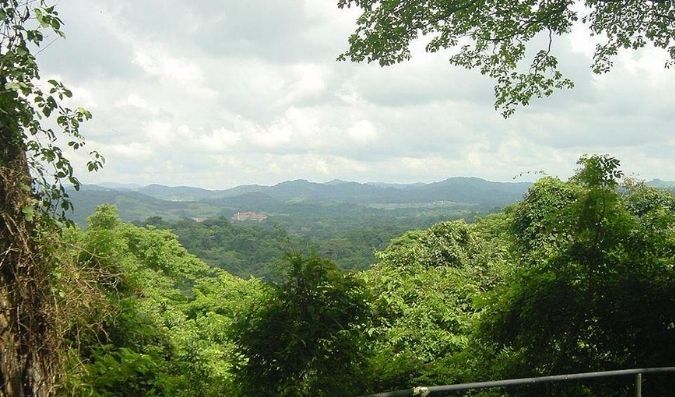 Metropolitan Natural Park is a jungle oasis in the middle of Panama City, ideal for walks and to catch amazing views of the city. It's also possible you'll run into some cool local animals while you get some exercise.
If you're an adrenaline lover, this is one of the things to do in Panama that you'll definitely love. Don't forget that to get into the park you need to pass by the visitor's center first to get your entrance ticket.
5- Experience the nightlife, dancing, and dining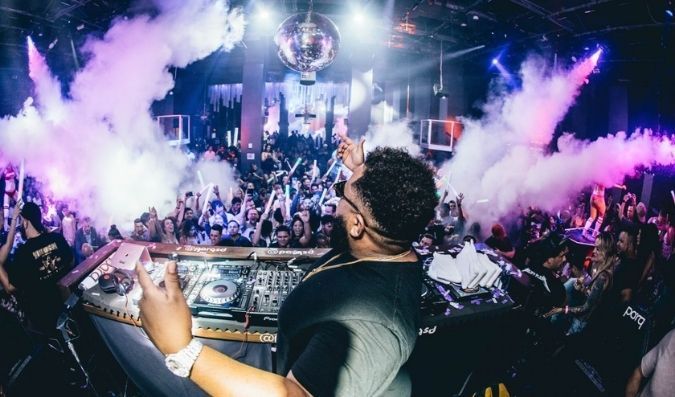 One of the things to do in Panama that you cannot miss is to prepare  for some great nightlife. It's dynamic, exquisite, and very Caribbean, with lots of salsa and other contagious rhythms to keep you up and out all night. Definitely one of the coolest things to do in Panama.
Get your party clothes ready for live music shows and you'll definitely find choice spots to enjoy all kinds of environments for fun and excitement.
Going out to eat at some of the diverse local restaurants is another excellent plan, and if you take a nighttime party bus on a Chiva Parrandera, well, don't get me started. If you want something a bit slower-paced, a boat ride on the bay would be unforgettable. Don't miss this opportunity to fully experience Panamanian nightlife.
6- Explore 3 kilometers of diversity on Balboa Avenue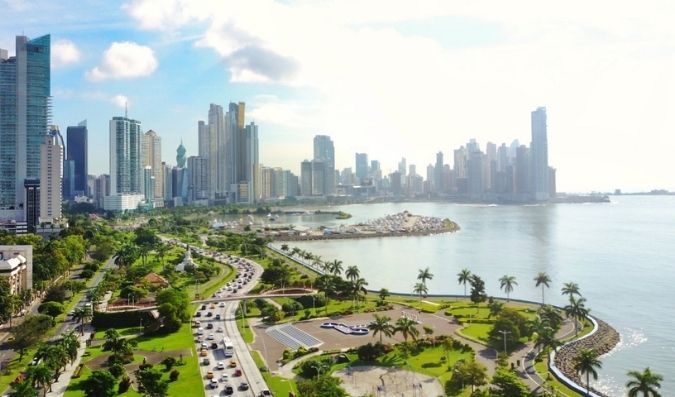 If there's anything that truly characterizes Balboa Avenue, it's that it could never be described as boring. Balboa has so many different faces!
It's a commercial hub, home to new architectural monuments, a seat of world-class restaurants with amazing gastronomy, and a shopping mecca for fashion lovers. But what's interesting is that within these same diverse miles, you can also find the fishermen who arrive to offload their catch first thing in the morning to serve the freshest ceviches.
Depending on the time of day and the circumstances the Cinta Costera also attracts those who want to sweat a little, in here you can practice new things to do in Panama like exercising along the wide, palm-lined paths.
Here, jogging and cycling is a delight. These three and a half kilometers stretch out to provide something for every taste.
7- Biomuseo: the amazing work of Frank Gehry in Latin America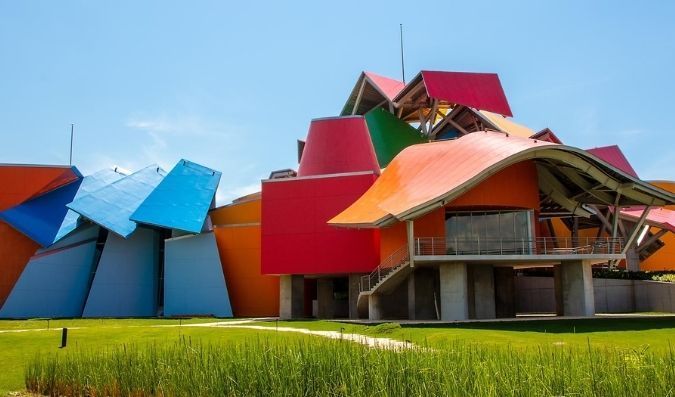 Designed by world-renowned architect Frank Gehry, the Biomuseo is his only work in Latin America. In this 4000 square meter space, you'll find eight galleries with permanent exhibitions designed by Bruce Mau Design.
The museum also has a public atrium, a space for temporary exhibits, a museum shop, a cafe, and multiple open-air exhibits in the botanical garden. You can enjoy this space designed to tell the story of how the Isthmus of Panama rose from the sea, uniting two continents and changing the biodiversity of the planter forever.
8- Bridge of the Americas, the bridge that unites the continent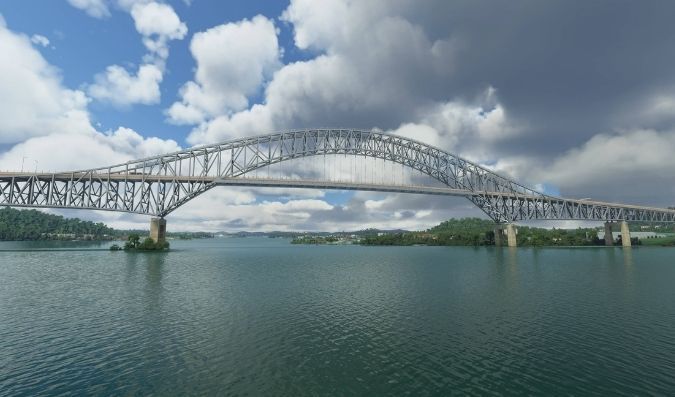 The Bridge of the Americas is an architectural work that dates back to 1962, crossing the Panama Canal from the height of its Pacific entrance and unites Balboa (in Panama City) in the northeast, and the district of Arraiján in the southeast. The bridge is 5425 feet long, with a height of 201 feet above sea level at its tallest point. Another interesting fact about this bridge is that by land it not only links the capital of Panama with the interior of the country, but it is also a route that connects the continental masses of North America and Central America with South America, separated by the Panama Canal. If you want to take a tour to get to know this imposing structure better.
9- Emberá Village Tour: a trip to the roots of Panama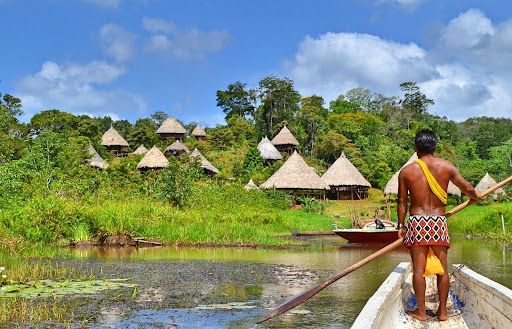 If you want one of your experiences in Panama to be truly unique, we invite you to take a step back in time with a visit to the Emberá tribe, who still live in traditional villages in the deepest heart of the jungle.
I assure you this will be an amazing adventure along with the team from Rainforest Adventures.
A visit to the Indigenous Village of Emberá and gaining an appreciation for the culture of this tribe will transport you back 600 years. One of the greatest things to do in Panama for sure!
So you can get to know some of the culture of this tribe, one of the seven who reside in the country. Don't forget to put on some light clothing, a hat, sunblock, and comfortable shoes.
10- Old Panama City, destroyed by the Pirate Henry Morgan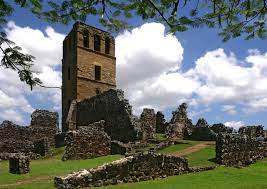 If you're up to continue with a plan to uncover the origins of Panama, you have to take a spin by this Complex of Historical Monuments comprising the ruins of the first European settlement on the American Pacific coast, as well as a series of remains of the first inhabitants of the isthmus.
What's most impressive about this visit is that in 1671 this city was destroyed by the English pirate Henry Morgan and was never rebuilt. The remains of the old city were left abandoned for more than two centuries, which in the long term led to the archaeological conservation of historical remains of buildings and important structures.

Rainforest Adventures creates unique and memorable adventures that inspire a sustainable use of the environment and appreciation of the local culture while making a positive impact on our communities. Featuring locations in the coolest destinations in Central America and the Caribbean