5 Adrenaline-Packed Dives in the Caribbean –
Trying to figure out what you want to do in the Caribbean? In case you didn't know, the Caribbean is a unique mix of blue skies, contagious island rhythms that make you want to dance the day away. Happy people and perfect paradise beaches. Beyond all that though, I wanted adrenaline and lots of it, just like any other crazy-adventurous traveler.
But where to begin? I didn't want to think too much about it. I just wanted to throw myself straight into those warm, crystal blue waters. Waters that may just hold some mystery and surprises in its depths. Surely Dives in the Caribbean there's nothing better than uncovering the ocean's hidden secrets diving, right?
An abundance of shipwrecks and fish of every color of the rainbow awaited me, but there were also huge sharks, rays, and whales. That touch of adrenaline was guaranteed. So without further ado, I share with you 5 very special dives. Ready? Join me.
Volcano Dive St. Lucia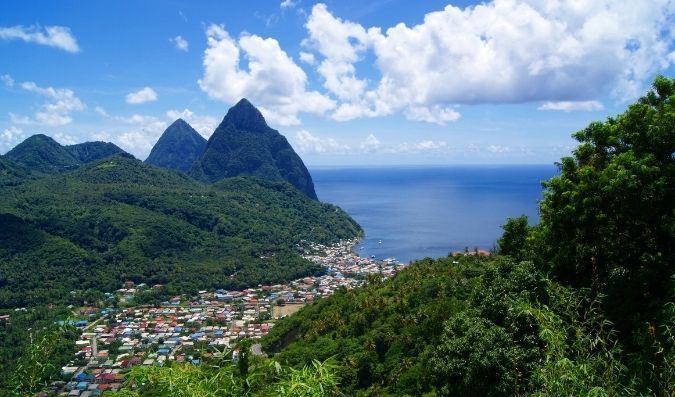 If diving alone isn't exciting enough, how about diving alongside a volcano? Superman's Flight dive site lies just off Petit Piton, the smaller of things to do in St. Lucia two iconic volcanic plugs. Strong currents give divers a wild ride on this crazy drift dive. A good dose of adrenaline to start us off. Yeah!
Cave Diving, Yucatan, Mexico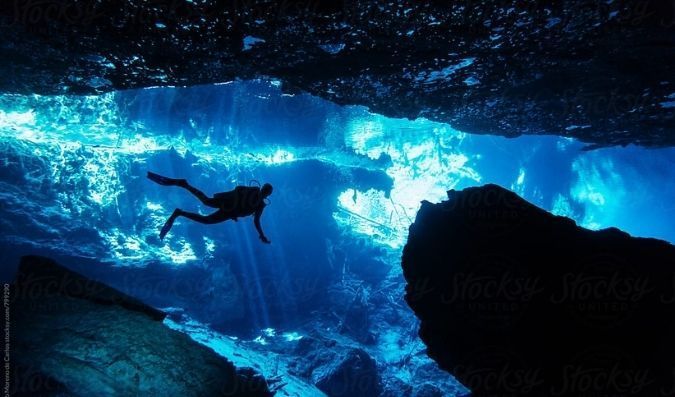 Here, the crystal clear waters in the incredible cenotes of the Riviera Maya provided amazing opportunities for me to snap some cool underwater photos. The Taj Mahal site is one of the best. Palancar Reef off the island of Cozumel has its own caves and canyons to explore.  A must-see!
Hammerhead Sharks in the Bahamas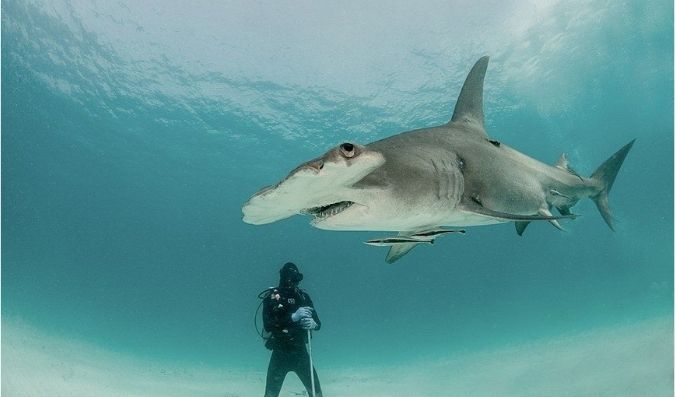 But how about diving with sharks and whales? Leave those Jaws fears aside and let's do it! Every year from January to March, Great Hammerhead sharks, the largest of their species, patrol the shallow waters surrounding the island of Bimini in the Bahamas. These guys are usually quite shy, but at this site they actually seem curious about divers. Any time of year, the Bahamas has some other great sites for catching Reef Sharks and other species, like at Shark Junction off Grand Bahama. Don't worry so much. I did it, and I'm still alive.
Wreck-Diving in the BVIs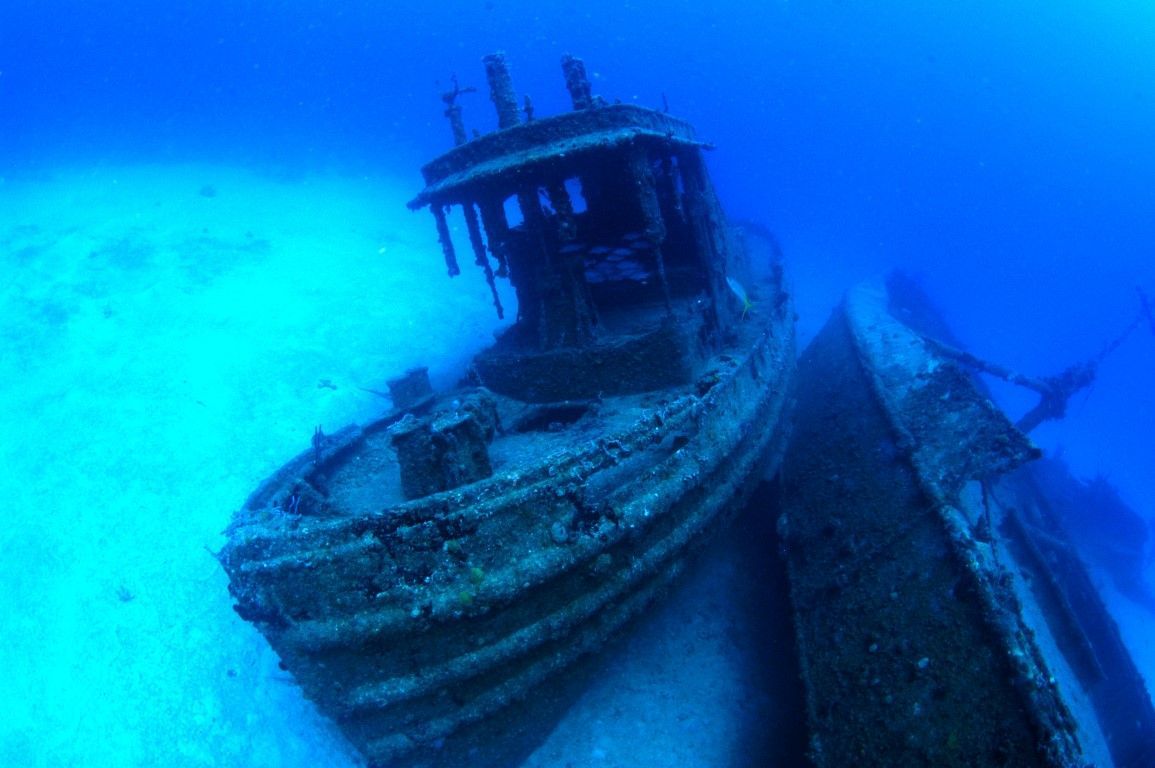 The waters around the British Virgin Islands are famously dangerous. The wreck of the RMS Rhone west of Salt Island, British Virgin Islands is the best known for a reason: it's awesome. You can see plenty of the structure of the ship, lots of relics and lots of sea life. The adventure begins with a dive through the hull and out to the crow's nest.
Whale Sharks in Utila, Honduras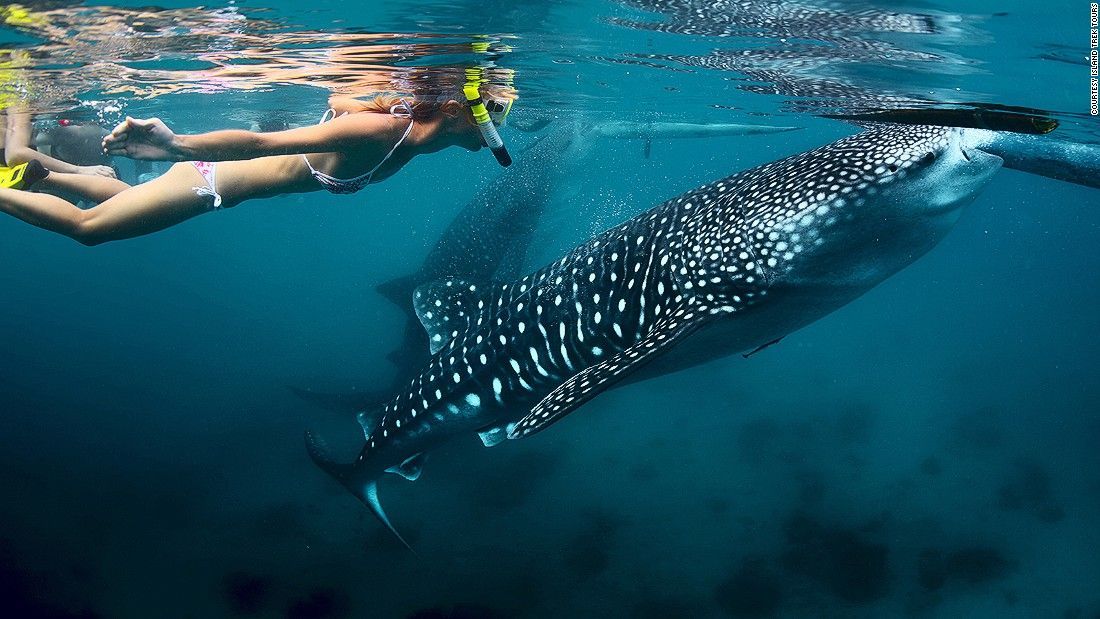 Divers around the world dream about encountering a whale shark one day. The moment it happens will change you. Increase your own chances of getting lucky in Honduras, where these massive creatures return year after year. The best time to spot them? March/April or October-December. Fun fact: the whale shark is the largest fish in the sea, reaching over 40 feet in length! Next to the whale shark, I looked like an ant!
I hope you enjoyed this short spin through the deep waters of the Dives in the Caribbean. Let us know what else you'd like to do in these action-packed locations.
As for me, time to go dancing!

Rainforest Adventures creates unique and memorable adventures that inspire a sustainable use of the environment and appreciation of the local culture while making a positive impact on our communities. Featuring locations in the coolest destinations in Central America and the Caribbean