St. Lucia is a tourist's paradise in the Caribbean's Lesser Antilles. Its 158 kilometers of coastline offers a wide variety of options for every taste and budget. You'll definitely find many things to do in St Lucia!
The poet Derek Alton Walcott (1930-2017), 1990 winner of the Nobel Prize in Literature for his epic poem Omeros (the Greek word for Homer), was born on the island.
The work traces a voyage through the Caribbean, based on the Homeric tradition. The memory of Walcott, and the desire to know the work of this author, often considered one of the most important in English literature, is the inspiration to set off on an adventure to discover this volcanic island and all of its hidden treasures.
We invite you to join us and take careful note of the top 10 things to do in St Lucia!
1- Bathe in Sulphur Springs, a real volcanic experience that will make you feel forever young
You absolutely cannot visit St. Lucia and not bathe in the Sulphur Springs Volcano. One of the things to do in St Lucia that you'll always remember!
Therapeutic, relaxing and really beautiful, it's an activity we should really experience with a local guide, so everything flows along as smoothly as possible.
This would be the perfect half-day tour. After being covered with volcanic mud all over your body, and feeling your skin silky and rejuvenated, you will see that this is an experience well worth the effort.

2- Feel like a real Tarzan, exploring the jungle canopy
This exciting and fun zip line excursion begins with a short walk through a peaceful part of the rainforest, a preamble to what will be a jungle adventure that will make you feel like you're the lead in an action movie.
Later on, you'll hook yourself up to a series of cables and locks from the platform at the top of the canopy of the trees.
You'll experience adrenaline in all ways possible with high-altitude zips and fast walks between the different platforms. Remember to bring your walking shoes and your camera to capture all the memories of this fascinating adventure.
If you reserve now with Rainforest Adventure, you'll get a 10% discount on each purchase of tickets online. Use the code ONLINEPROMO10 at checkout!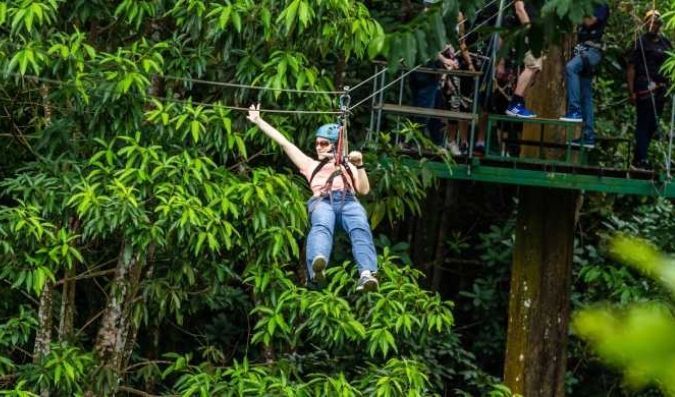 3- Get to know the beauty of the flora and fauna with a hike at Nature Trail
Walking along the natural paths of Gros Piton in the company of a local guide, getting to know the natural beauty of the local flora and fauna of the island will be another lovely memory that you should take from this sweet Caribbean island.
You can visit the Nature Interpretation Center Fond Gens to find out more details about the ecosystem you're experiencing. Get more information of the amazing things to do in St Lucia, different alternatives for walks and outings can be found here.
To get your adrenaline recharge how about trying to scale the defiant peak of Gros Piton, offering panoramic views of the whole island and the Caribbean Sea? Or exploring the tunnels and caves at Anse L'Ivrogne Canyon, a historic site that was used as a hideout for rebels during the slave uprising in the 18th Century?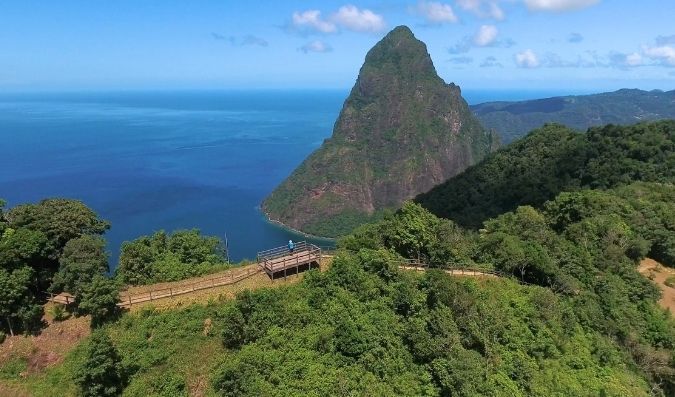 4- The multiple options of Pigeon Island National Park will win you over
Pigeon Island is an excellent option for aquatic sports lovers who want to enjoy the tranquil waters of the Caribbean Sea.
The adjoining stretch of white sand, almost a mile long, is an ideal way to check out the popular local restaurants, or maybe take a long, sun-kissed nap.
The park also gives us the chance to visit historic sites with ruins of military barracks, a museum and an Interpretation Center that offers a brief history of the island.
You'll also find moderate to difficult trails to hike, optimal for those lovers of more daring activities.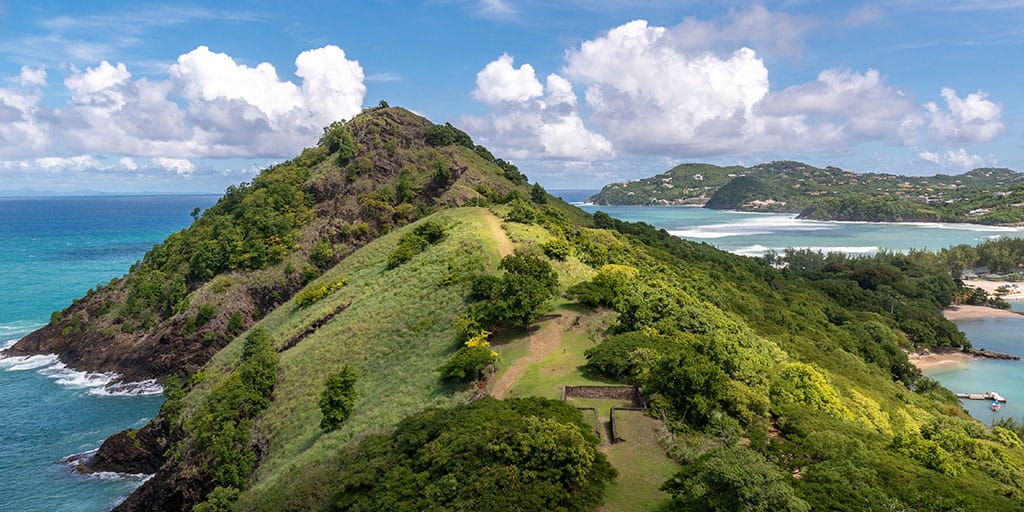 5- Diamond Botanical Gardens, paradise in the heart of St. Lucia
St. Lucia is a breath of fresh air with a very particular essence, and the exuberant botanical garden, with the backdrop of an incredible cascade of diamonds, is a true earthly paradise.
Here, you can see the different options offered at this 6-acre, unique, seductive site. Walk through the thick, fertile vegetation and you'll be surprised by the extensive variety of tropical flowers and plants.
A refuge for birds and insects provides you with a truly natural experience that cannot be duplicated anywhere else in the Caribbean.
Definitely one of the things to do in St Lucia that's meant for every ecotourism lover.
6- Experience the rhythms of the Gros Islet Friday Night Street Party
This street party is something really particular to Santa Lucia. You're not going to find it anywhere else, so don't miss it here.
It is THE spot for entertainment and meet-ups for locals and visitors alike, all got the rhythm of DJs from the island and occasional appearances by local and Caribbean artists.
Hit up one of the street party tours for a variety of BBQ grill options, featuring delicious local cuisine: chicken, pork, fresh fish, lobster, conch and other locations favorites.
This is also the ideal spot to try local beer and spiced rum, as well as many other local drink specials. Without a doubt, this is an obligatory stop for all goodies and anyone else who wants an incredible and unforgettable experience.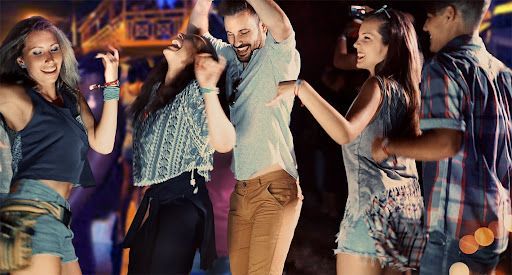 7- Enjoy a day full of action at Splash Island Water Park
Located on the northeast coast of St. Lucia, on the popular Reduit Beach, Splash Island is the first open-water sports park in the Caribbean.
Such fun things to do in St Lucia! It's a really action-packed attraction, so you've got to start your day full of energy since it can be a little tiring.
It's also great fun to enjoy as a family, so fun in fact that it can turn out to be something like real family therapy!
Some of the features of Splash Island St. Lucia include trampoline, climbing the wall, monkey bars, swings, slides, climbing nets, double swings, and water volleyball. Please don't miss experiencing this for yourself!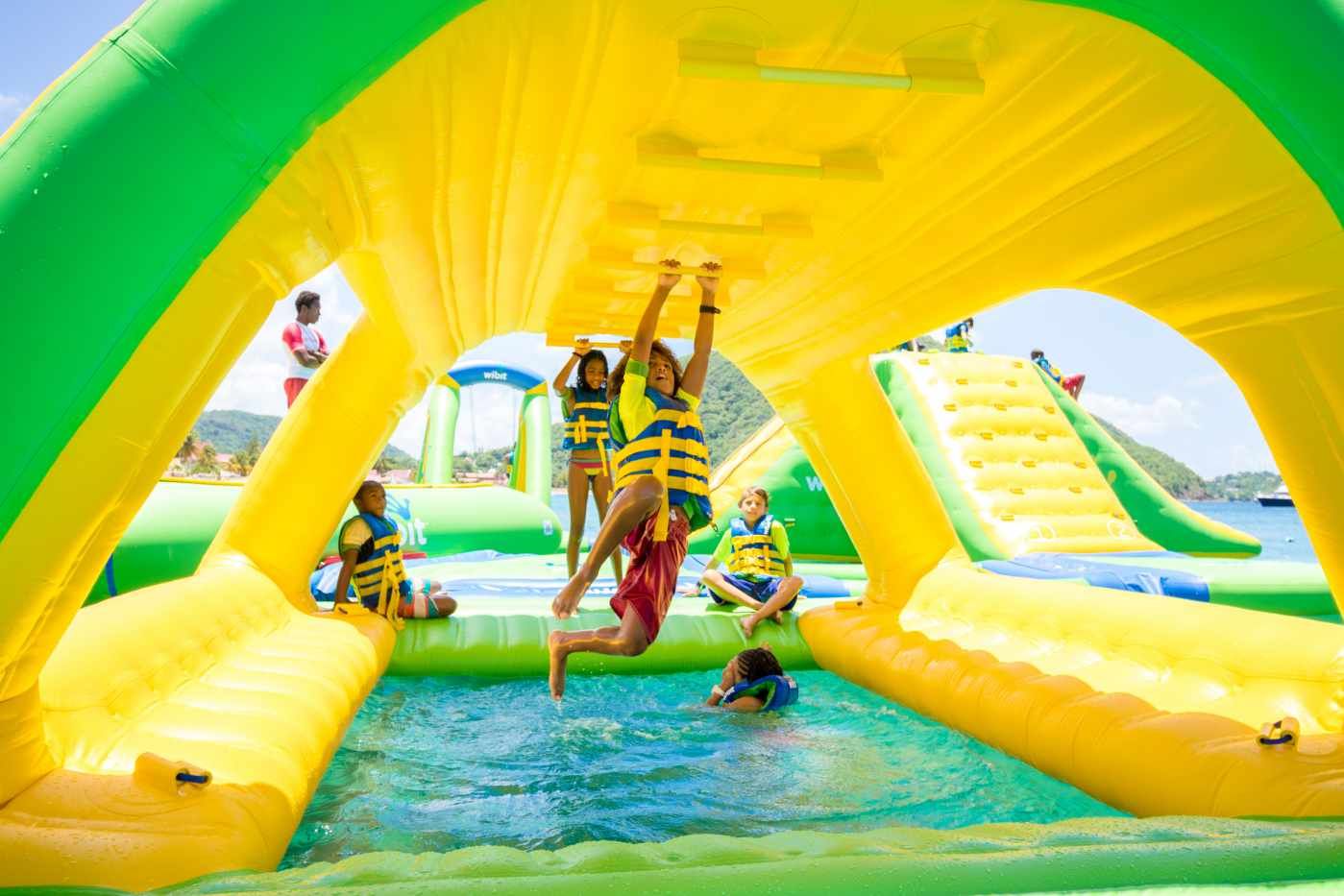 8- Delight your taste buds at the Anse La Raye Fish Fry
A very special local tradition in St. Lucia is the custom of delighting your senses with a well-cooked fish and a cold beer on Friday night in Anse La Raye.
This is one of the things to do in St Lucia that's also an event for locals just as much as tourists.
At the Fish Fry, we can enjoy the tradition of this fishing village on the west coast and essentially feel the identity of Anse La Raye in a unique and special way… Through the palate.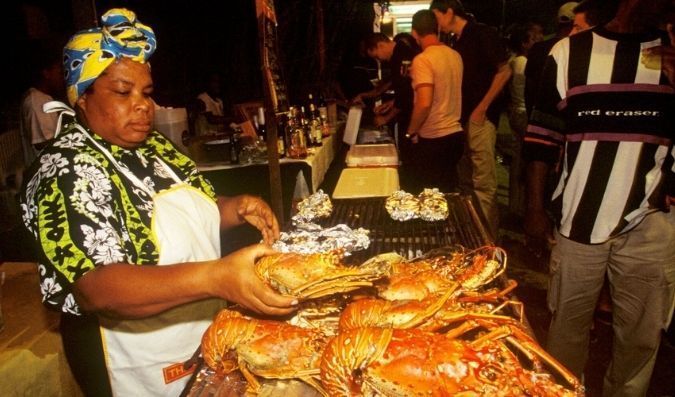 9- The colorful birds of St. Lucia will delight you on a Bird Watching trip
Ecotourism in St. Lucia is a true delight. One of the obligatory activities is a bird-watching trip.
This island is home to so many endemic species and some of the most intriguing birds of the region live here, from the tropical hummingbird to the migratory kestrel.
The forest reserve of La Sorciere is a special place for many of them, an ideal spot for bird watching in Santa Lucia.
It is here that Rainforest Adventures offers a tour that begins at daybreak to ensure the best sightings while experienced nature interpreters guide you through the forest with your eyes wide open, ready to see the most elusive birds. Don't just take my word for it; find more details on this colorful trip here.
You'll also be able to enjoy seeing the St. Lucia Amazon, the national symbol of St. Lucia, the daring flight of the oriole with its especially dramatic yellow/orange markings against its black plumage, and other varieties of birds such as hummingbirds, Bananaquit and Pewee.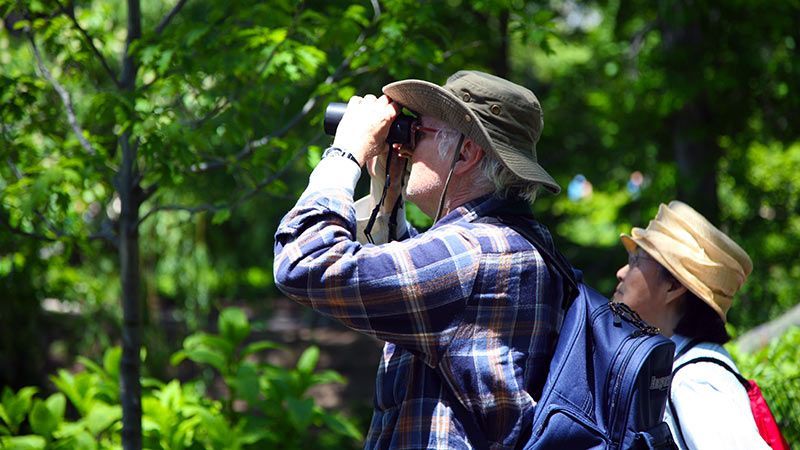 10- In the shops of Castries Market, you'll find the souvenirs of your dreams
When visiting a new country, it's always a good idea to satisfy your curiosity and escape to a local market with handicrafts, food and tropical fruits and vegetables.
In markets like Castries Market, you can find all the souvenirs you need at very good prices. You'll be sure to find amazing works of art, truly representative of the Caribbean culture.
With a gift from this colorful, diverse market with its infinite variety of options, you're sure to surprise your friends and family with something unique from the island of St. Lucia.
Finally, we just want to remind you that if you're planning your next vacation in a Caribbean paradise, filled with adrenaline, adventure, and emotion, don't forget that you can get a 20% discount on all of the activities of Rainforest Adventures through this blog if you reserve now using the promo code "VACATIONIST20". Don't miss out on this great opportunity.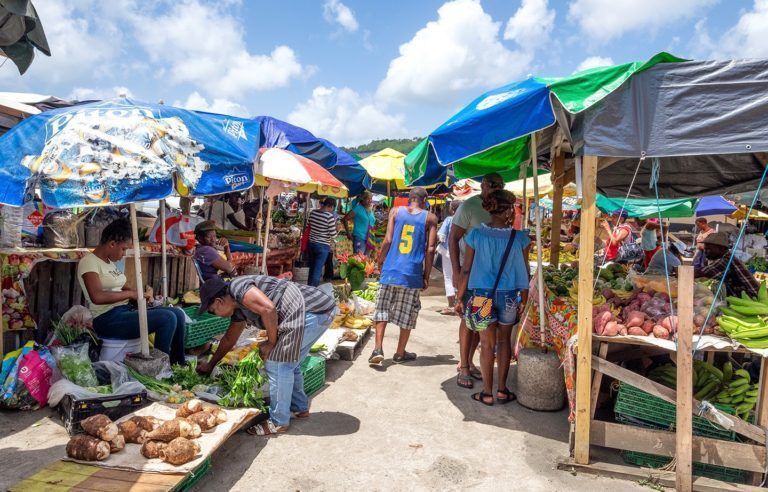 Rainforest Adventures creates unique and memorable adventures that inspire a sustainable use of the environment and appreciation of the local culture while making a positive impact on our communities. Featuring locations in the coolest destinations in Central America and the Caribbean