Costa Rica, what a beautiful place filled with exotic beaches where you could easily spend all your time laying on the white sands and eating delicious cuisine, plus many things to do and places to visit.
What wonderful places should you visit to see the real beauty and nature of Costa Rica? Of course, we have internet to check all the famous spots and resorts but do we really search for the hidden gems in Costa Rica? For example, did you know that there is an abandoned prison on an island in Costa Rica, San Lucas prison Island?
Yes, there is! Some people may think "what an odd place to visit" but it's a very interesting small island that has been converted into a wildlife refuge, you can also visit the abandoned prison and check all the vestiges of old graffities left by inmates on the walls. Ok that's a bit odd but you can't deny it's kinda interesting…
Wildlife as close as you can get
If you're more into Nature, you can venture in to the Sloth sanctuary called Jungle of Aviarios del Caribe, there's an awesome view and you can get really close to this one of a kind specie.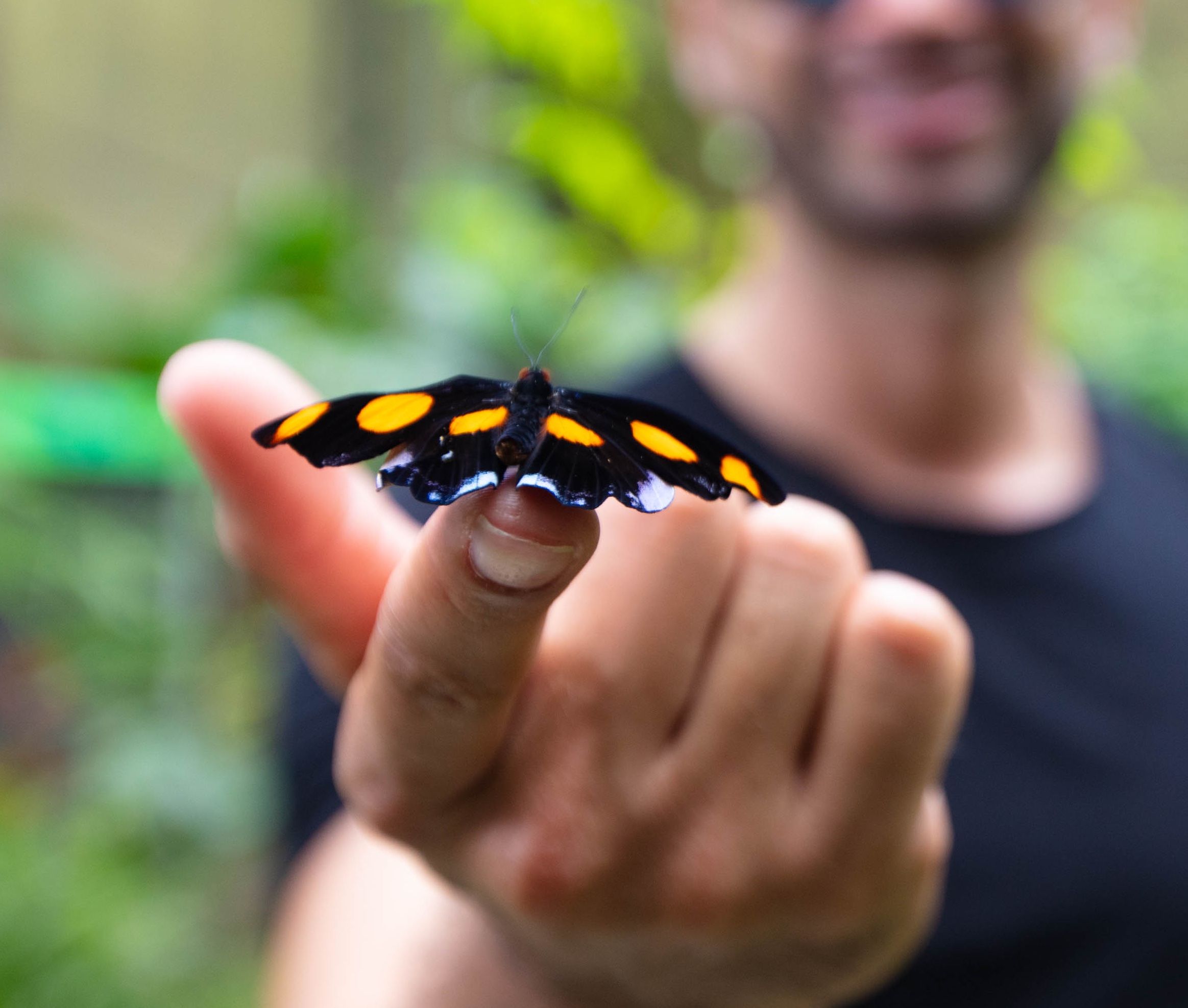 Tapirus Lodge and reserve.
Stay at the amazing Tapirus Lodge and reserve, to get real close look at these exotic animals and more. There you will find amazing plants, butterflies and even monkeys around, that's a total instagramable spot. So, don't forget to bring your camera.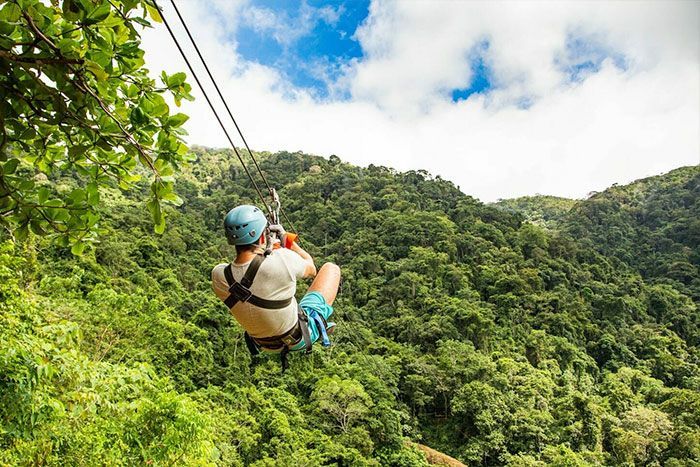 Extreme adventures filled with Adrenaline
Fulfill your desires of adventure and adrenaline within the tropical forest in Costa Rica at Rainforest Adventures Jaco and Braulio Carrillo Parks. The perfect place to enjoy incredible views, Zip lines, waterfall climbing, hiking and more all in one place.  Get to know the true essence of Costa Rica ecosystems and biodiversity with guided hikes and climbing waterfalls.
Rainforest Adventures has excursions for all types of explorers, sightseeing, culture, breathtaking panoramic views. Check out the awesome packages they have to offer.

Soaking up the sun in Costa Rica
If you're looking for an amazing tan and a relaxing day at the beach Costa Rica has a lot to offer with more than 800 miles of coastline and 200 beaches.
If you don't have a beach in mind you can check the site GOPlaya this site uses geolocation to find the nearest beaches on your location.
There you will find all the information available about the beaches with different activities like surfing, scuba diving and more.
These are just a few places in Costa Rica with amazing views where you can get close to nature and have an amazing time.
As they say, seeing is believing, you should visit Costa Rica and see for yourself the incredible eco system they have.

Rainforest Adventures creates unique and memorable adventures that inspire a sustainable use of the environment and appreciation of the local culture while making a positive impact on our communities. Featuring locations in the coolest destinations in Central America and the Caribbean