This Central American nation is ideal for touring, visiting natural and ecological reserves, exploring the canopy and many other outdoors-oriented activities. But did you know that Costa Rica has a number of special regions that are ideal for bird-watching? Well, hurry up and grab those binoculars! We're about to confer with the experts to find: the 5 most colorful birds of Costa Rica.
Let's first identify them so we'll be able to pick them out:
Resplendent Quetzal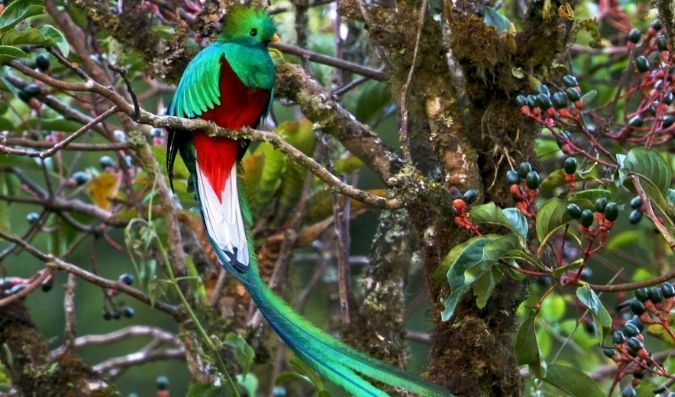 Without a doubt, the most recognizable bird in Costa Rica. They're indeed resplendent, with long, beautiful tails, and you can find them all over the country. In legend and myth, this bird was an important symbol of goodness and light. Their color seems to shimmer and change as you look.
Rainbow-Billed Toucan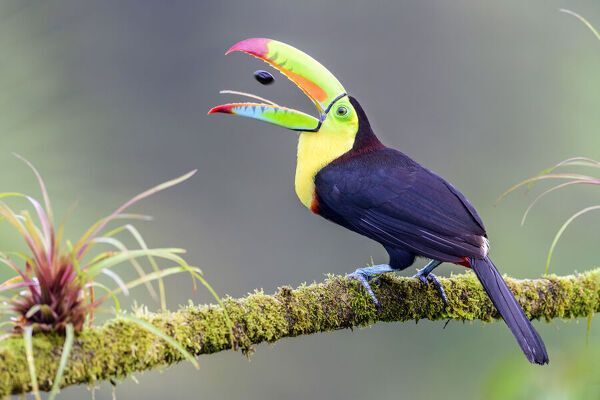 We all know this bird. We've certainly seen it in the tourism brochures of the country. But, I'll tell you, when you're up close and personal with one, it's a whole different and fascinating story. What amazing colors! They are truly inspiring.
Scarlet Macaw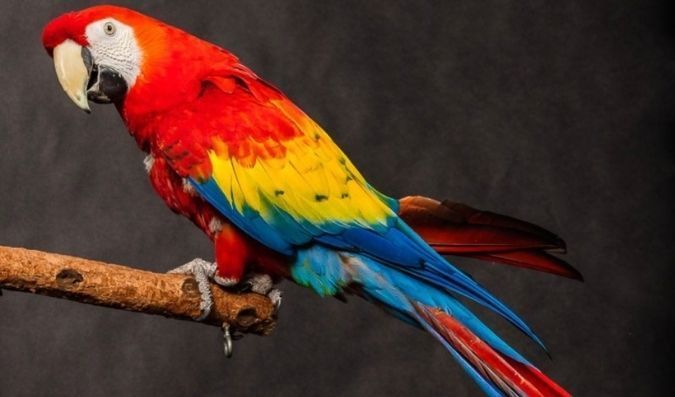 The Scarlet Macaw is another well-known parrot. They are very colorful and can live up to 50 years, so if you come across a grouchy one, just remember, it might be old and short on patience.
Red-headed Barbet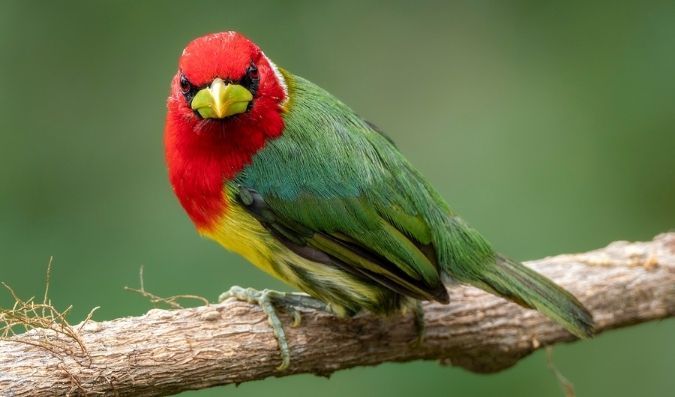 The Red-headed Barbet is found in the humid rainforests of the highlands of Costa Rica. They eat many different fruits, including plantains!
Tanagers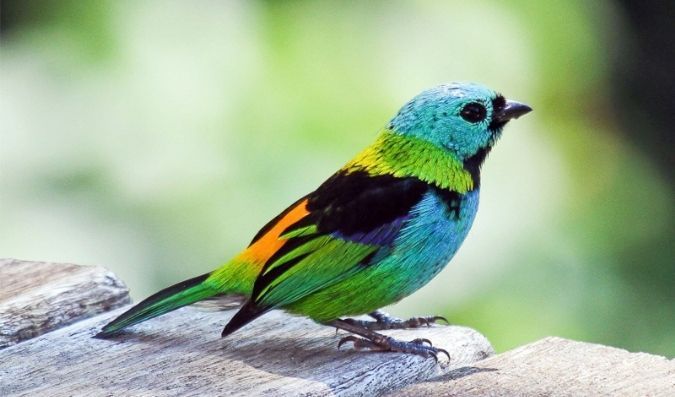 Here we must note a species of bird which is among the smallest but no less beautiful than the others. Keep your eyes wide open to spot these unique feathered friends.
Now that we know which birds we want to see, let's don our explorer's suit and figure out where we can locate them. On the Osa Peninsula on southwestern Costa Rica, the Scarlet Macaw is a common resident.
San Gerardo de Dota is a magnificent region where we can find the Quetzal. We definitely can't miss the northern zone where the Caño Negro Wildlife Preserve is located, not far from the Nicaraguan border. Probably the most popular place to see these beauties is the Monteverde Cloud Forest Reserve.
I'll leave you with a few tips for spotting birds more quickly:
First find what the birds are most likely to be eating. We all get hungry, right?
Tune your ears to listen for bird calls.
Download an app. There are a number of them to help differentiate species. Some even have recordings of various birdsongs and calls.
Don't forget your camera, and if you have binoculars or a monocular, even better, so you can also look like a Pirate of the Caribbean.
Bonus: Another great aid would be a good field/nature guide. And don't forget to keep a journal of all you've seen. Let's be responsible travelers.
Finally, I recommend you take a look at the rainforest adventure tours on offer in Costa Rica. There are some wonderful options that just might offer some special bird-watching surprises.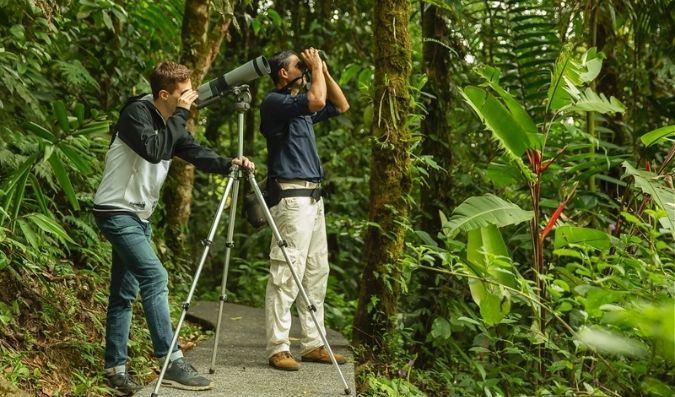 The tour begins with a flight over the trees in the Jacó Rainforest Adventures cable car, while you learn about the nature that surrounds you. Then comes the Canopy Tour where you will enjoy a zip line circuit consisting of with 10 cables and 15 platforms overlooking the ocean. From this vantage point, we'll quite possibly see some birds. Best of all is a walk, to a 50 meter waterfall. Right nearby, challenge a sense of vertigo on the suspension bridge. Throughout all the aforementioned activities, you will be accompanied by a certified naturalist guide.
Don't forget to let me know how it goes if you decide to try this unique and unforgettable experience. For now, we'll keep investigating more interesting options to keep us connected to nature.

Rainforest Adventures creates unique and memorable adventures that inspire a sustainable use of the environment and appreciation of the local culture while making a positive impact on our communities. Featuring locations in the coolest destinations in Central America and the Caribbean