If you want to visit a country filled with ecosystems and biodiversity, all within just a few miles, you have to head to Jaco Beach in Costa Rica. There, you can experience the true meaning of that famous Costa Rican saying about "Pura Vida". Ecotourism and adrenaline add up to one unforgettable vacation. Wild rivers, dense jungles, and the coolest animals are waiting for you. Ready to hear my top 10 things to do in Costa Rica? I know they'll become memories that stay with you forever.
1- Swing like Tarzan and Jane on a Rainforest Adventures Ziplining tour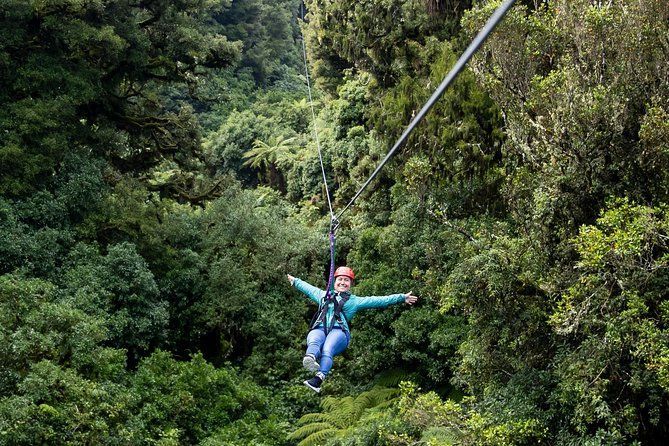 Experience an adrenaline explosion with a Canopy Tour made up of 10 zip lines and 14 platforms, plus the longest cable close to San Jose at an impressive length of 700mts and speeds up to 40mph.
You really can't miss this. Prepare yourself for this exciting circuit in the very heart of an incredible rainforest. This is ecotourism at it's very best. Whatever you do, don't forget that this is an ideal family adventure! Make sure to plan it with everyone in the house.
2- Feel your connection to wild animals at the Jaguar Rescue Center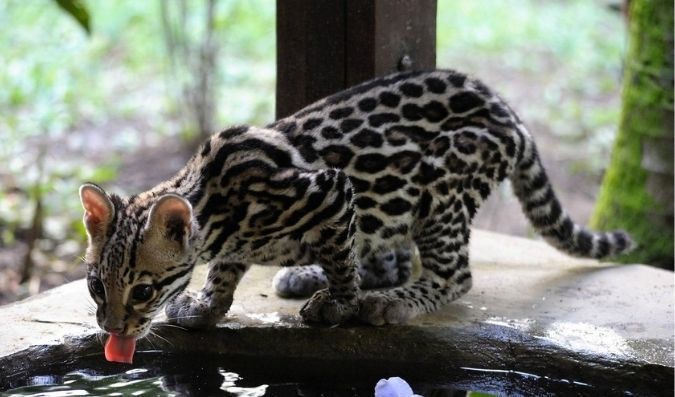 An affinity for animals should be a prerequisite for any nature-loving adventure traveler. The jaguar is a symbol of Costa Rica, and we should all be a part of efforts to rescue, rehabilitate and protect these wild animals. I assure you that this will be an unforgettable experience, one of the things to do in Costa Rica that's a unique opportunity to learn about these majestic cats and see one up close.
3- Witness the force of nature while rafting down a beautiful river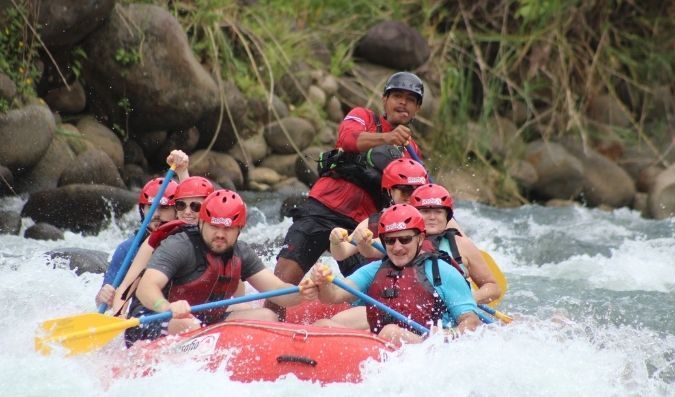 This is yet another incredible experience, with various grades of rapids and levels of difficulty for those wanting to have an adventure with friends, since this is principally a team activity. A descent down Class III and IV rapids is an ideal option to feel a true adrenaline rush while appreciating the beauty of the river in its most tumultuous Big Water zone. At every point, you'll be accompanied by expert river guides and safety kayakers.
This trip combines moments of exhilaration with time to admire serene natural beauty while listening to howling monkeys. It's an explosion of emotion! You can experience all of this in Fortuna de San Carlos in Arenal Volcano National Park and remember to bring appropriate clothes and protect your camera from water. That way, you'll get the best photos of this action-packed day with friends.
4- Fall under the enchanting spell of thousands of colorful butterflies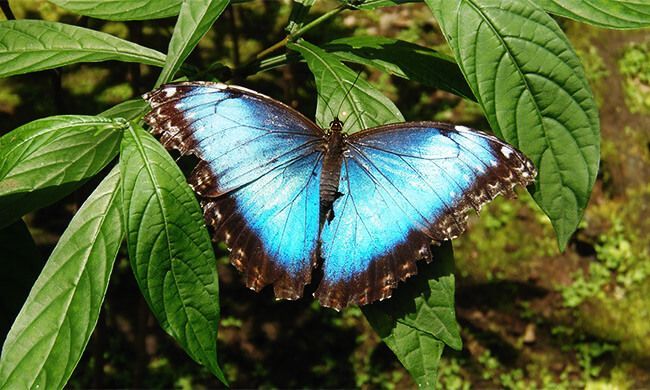 A really cool activity for all you nature and ecotourism lovers is getting to know the butterflies of Costa Rica. Approximately 10% of the butterflies in the world live in this country. That's 1250 species! The biggest butterfly park in the world is within the tropical forest of Braulio Carrillo. We've got a great option for you right here. You'll love these things to do in Costa Rica! It's also very important you bring along your notebook or journal. You're sure to learn a ton about the butterflies!
5- Plunge into the unique, intense blue waters of the Celeste River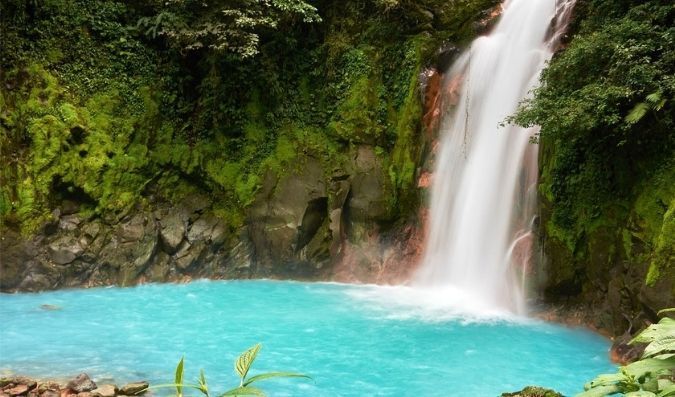 Legend has it that this is where "God washed his brushed after painting the sky". This spectacular river found within the bounds of Tenorio Volcano National Park impresses us all with its sky blues and turquoise hues. The composition of the water creates an optical illusion that truly makes you feel like you are in heaven on Earth. More details here. Don't forget to bring appropriate shoes for a long walk you'll need to take to climb up to this Garden of Eden.
6- A marvelous bird-watching journey with Rainforest Adventures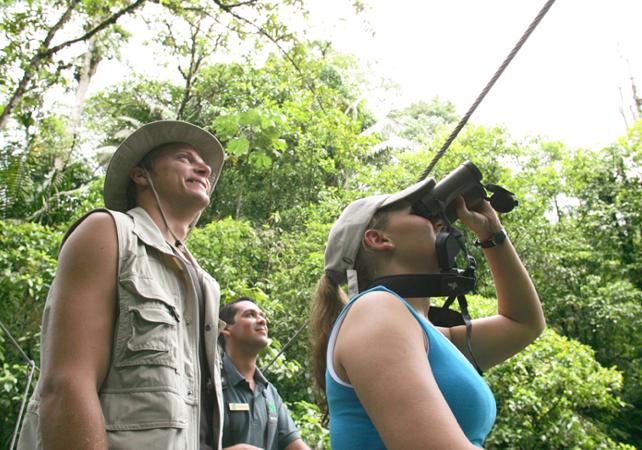 The great variety of species makes bird-watching in Costa Rica one of the truly incredible things to do in Costa Rica. Bird lovers will be searching the skies for the beautiful quetzal and scarlet macaw. Maybe you'll hear the mating call of a toucan. There's no place in Costa Rica where you WON'T have great opportunities for bird watching. Just book a visit to live this marvelous experience, here! When you upload your pics of this beautiful adventure to your Instagram, don't forget to tag us at @rainforestadventures.
These are the 5 most colourful birds you can find in Costa Rica.
7- A captivating full-day excursion to the beaches of Manuel Antonio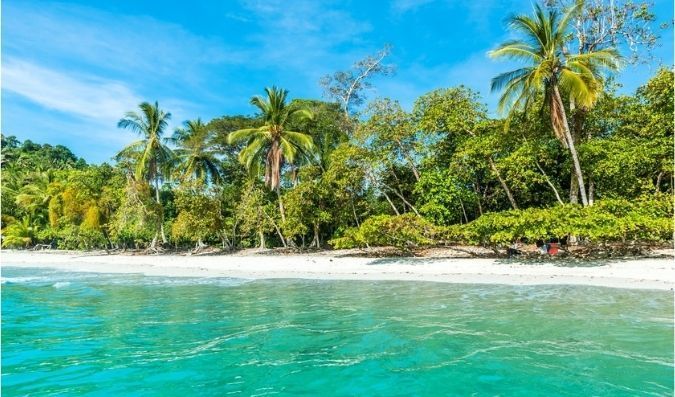 Manuel Antonio National Park is a fantastic trip from the Central Pacific area of the country. It's another opportunity for maximum enjoyment, with a combination of beach, tropical forest, and an abundance of flora and fauna. There will be plenty to do and see on this incredible full-day excursion.
Manuel Antonio beach will captivate you with its coral reefs, surrounded by lush tropical vegetation. Here, surface dives and surfing are really popular. Remember, you won't ever be alone since you'll surely be watched over by monkeys, sloths, agoutis, iguanas, and diverse exotic birds. Set out on your adventure! More details here. Whatever you do, don't forget your bathing suit, sunblock, and adventure gear: you're going to be changing ecosystems and climates in the blink of an eye.
8- Immerse yourself in the tropical jungle with Rainforest Adventures' Aerial Tram experience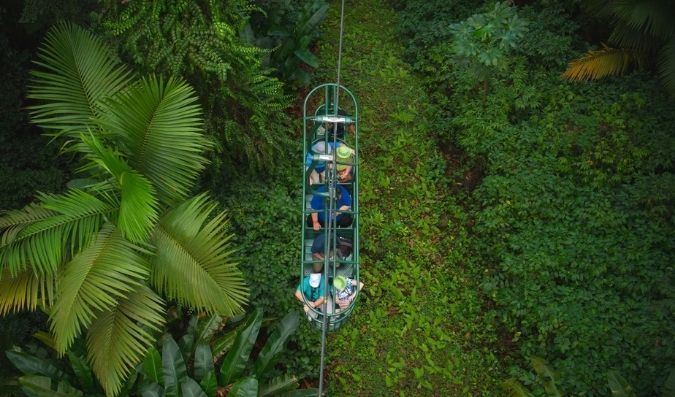 If you are a real fun-loving type, you'll truly enjoy a gondola ride in an incredible cable car with unforgettable views. It's a tour to explore the Costa Rican rainforest from the ground up to the treetops. Without a doubt, this will be a memorable natural experience. Want details? We've got them for you right here. One thing you definitely cannot overlook on this tour is that you'll need closed-toe shoes. They are obligatory for all attractions.
9- Get to know the true essence of San Jose with a fun city tour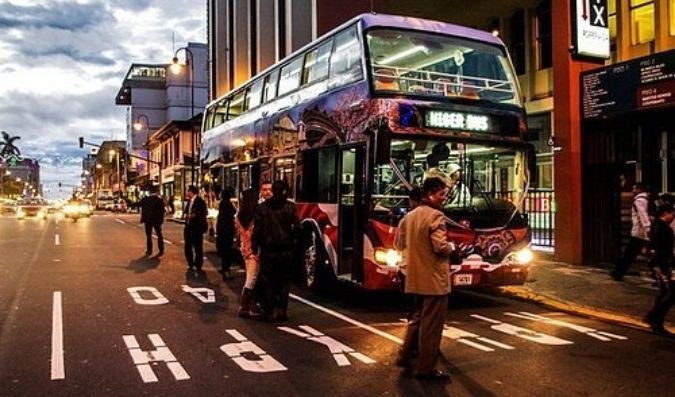 To be delighted by the beauty and architecture of Costa Rica's lovely capital, a full-day tour of San Jose is highly recommended. A good guide with knowledge of history and culture will make this outing even more rewarding. We recommend the walking tours around the Plaza de la Cultura in the heart of the capital, where you can also enjoy excellent Costa Rican cuisine. Other places of interest include the National Stadium, the Metropolitan Cathedral, the Museum of Costa Rican Art, the lobby of the beautiful National Theater, the Rafael Angel Calderon Guardia Museum, the National Park and Monument, and the Central Market. We'll leave you some important tips here, and be prepared for a tour that's sure to activate all of your senses!
10- Be an explorer in the heart of Monteverde Cloud Forest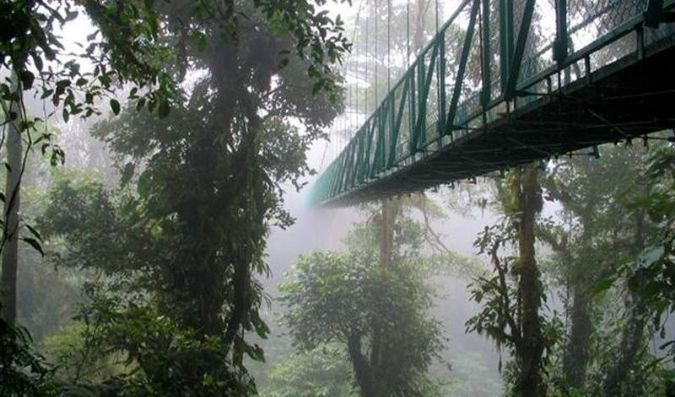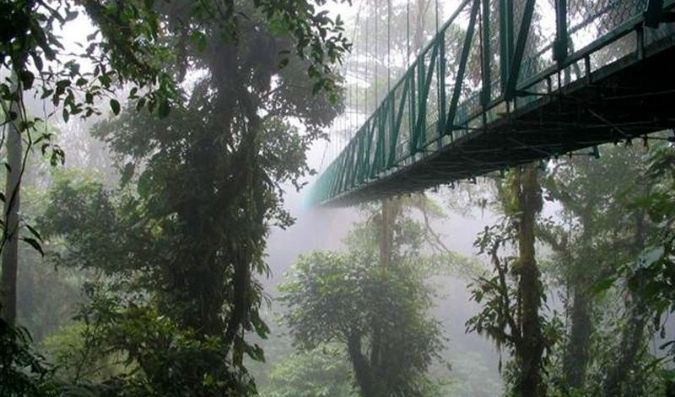 This is an excellent bio-reserve, the cloud forest best recognized for biodiversity and supporter of conservation and scientific research. That is one experience every ecotourism should live. Why? Check it out: 2.5% of worldwide biodiversity, 10% of the plants are endemic, 50% of the flora and fauna of Costa Rica can be found in this paradise. Any doubts now? Check it out for yourself here! This link has more details, and remember: this is an activity that requires some physical stamina. It is not recommended for children under 6 years of age.
Check all the Things you should know before going to Costa Rica.
Finally, we just want to remind you that if you're planning your next vacation in a Caribbean paradise, filled with adrenaline, adventure and emotion, don't forget that you can get a 20% discount on all of the activities of Rainforest Adventures through this blog if you reserve now using the promo code "VACATIONIST20". Don't miss out on this great opportunity!

Rainforest Adventures creates unique and memorable adventures that inspire a sustainable use of the environment and appreciation of the local culture while making a positive impact on our communities. Featuring locations in the coolest destinations in Central America and the Caribbean