If you're planning to go on a trip to Jamaica, you must be thinking of diving into tropical beaches, eating delicious food and dancing to some live reggae music. Paradise, right?
The great news is that now you can enjoy all of these relaxing activities and also add the fun of jumping into the two most memorable attractions that we have on this beautiful island, both in one tour! Meet the ultimate Jamaican adventure you CAN'T miss: the new Bobsled and Dunn's River Falls Tour.
How your day of Jamaican adventure starts: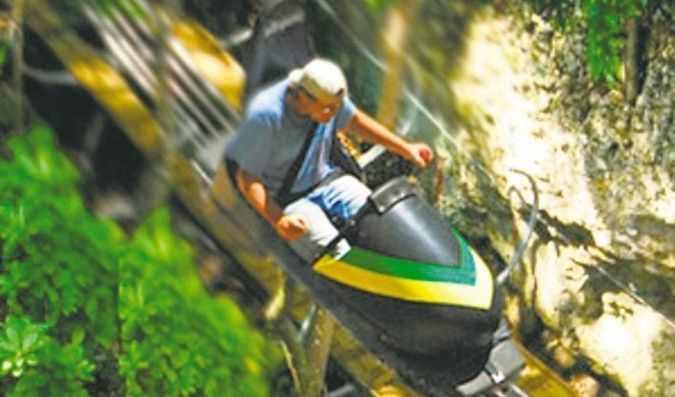 First, you get to experience the thrill of twisting down the famous Mystic Mountain aboard the Rainforest Adventure's unique Bobsled, ranked by TripAdvisor.com as one of the top attractions in Jamaica. Watch all the amazing reviews here.
Then explore the Dunn's River Falls, the most iconic natural wonder in Ocho Rios. A 180 feet (55m) high and 600 feet (180m) long waterfall terraced like giant natural stairs that you can actually climb all the way to the top to be rewarded with stunning views. Trust me, this Things to do Jamaica adventure it's totally worth it!
Get all the details of Things to do in Jamaica.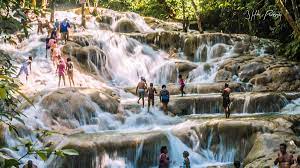 And there's even more to enjoy!
The Sky Lift is included as part of this experience, so you'll be able to gaze at the beautiful forest while entering and departing the park. That's how you get to relax and have lots of fun, all in one trip.
Take the Jamaican adventure to a whole other level and expect to enjoy a day full of adrenaline and discovery. -I can assure you that's exactly the way it's going to be.
Get all the details and book a tour here. It's fun for literally everybody!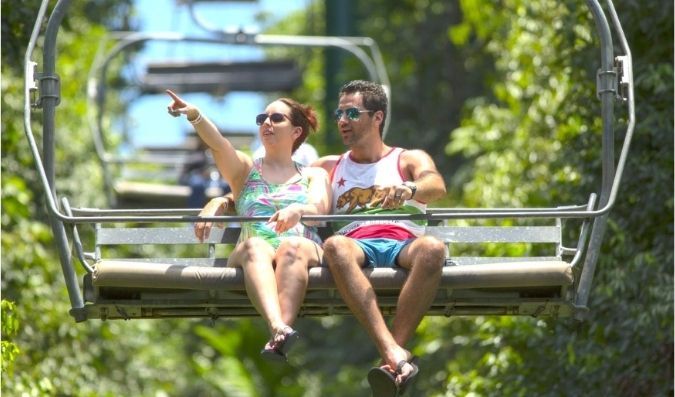 Rainforest Adventures creates unique and memorable adventures that inspire a sustainable use of the environment and appreciation of the local culture while making a positive impact on our communities. Featuring locations in the coolest destinations in Central America and the Caribbean