At Rainforest Adventures we focus on creating unique and memorable adventures that inspire a sustainable use of the environment featuring locations in the coolest destinations in Central America and the Caribbean.
We provide fun eco-attractions in our 5 cruise friendly locations so you can get the most of your vacations while discovering the beauty and fondness of nature!
You can find everything from the steepest zip line in the world, to the one-and-only Jamaican Bobsled at our parks, and we can't express enough gratitude whenever you share your videos and pictures having fun with us in your holidays.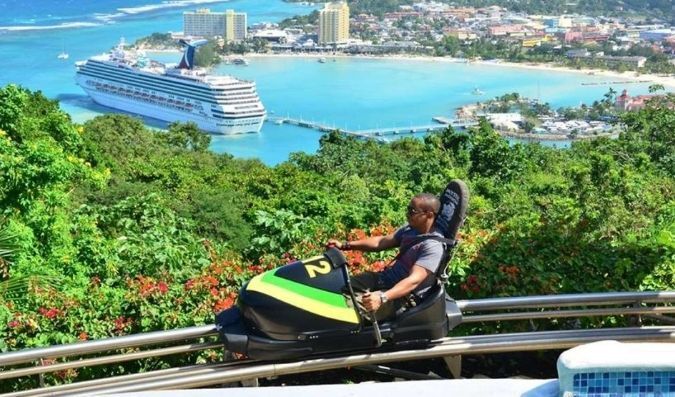 That's why we're so happy to share with you two times we've been featured not only in social media but in US National Television in the funniest way:
Rainforest Adventures Jamaica – Mystic Mountain featured in the Bravo TV Show Real Housewives of Orange County:
This show focuses on the personal lives of several women that reside in Orange County, California.
On this episode (season 13, episode 14), the women rounded out their trip to Jamaica by taking the Mystic Mountain Sky Lift Tour to the exciting Jamaican Bobsled ride.
They had LOTS of fun going fast down the mountain and after they took these activities, they also enjoyed some souvenir shopping at the Mystic Treasures Gift Shop.
Rainforest Adventures St Lucia featured in the Lifetime TV Show Married at first sight:
This show is an eight-episode series about sixteen singles looking to match themselves while visiting an exotic island.
On this episode (season 1, episode 6), the singles Jada and Chris enjoyed a date in our Rainforest Adventures park at the beautiful island of things to do in St Lucia.
They hopped on the Aerial Tram tour that offers a magical view of nature in its majesty, alighted upon by playful hummingbirds and bananaquits.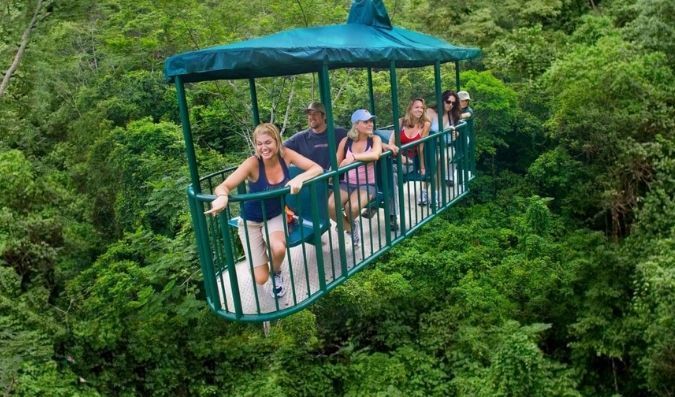 Rainforest Adventures St Maarten featured in the HGTV TV Show Caribbean Life:
In this television show, newlyweds debate a move-in ready condo versus a boat on St. Maarten. In this episode named Swinging Down to St. Maarten (Season 16, Episode 11), Tom and Brenda look around St Maarten for the perfect Caribbean home.
Two of the Big three attractions are featured in this episode. Tom and Brenda first go down The Schooner while screaming and laughing. Finally, they end the day viewing the best landscapes of the Caribbean on board the Flying Dutchman.
Have you visited any of our cool destinations in the Caribbean? We'd love to see your funny videos and pictures!
Share your experience with us on Facebook and Instagram and we'd gladly repost you.
Do you want to know more about all the awesome tours you can take at any of our 5 destinations? Check every detail at rainforestadventure.com

Rainforest Adventures creates unique and memorable adventures that inspire a sustainable use of the environment and appreciation of the local culture while making a positive impact on our communities. Featuring locations in the coolest destinations in Central America and the Caribbean