Going to Jamaica is the top choice for many travelers, and this comes as no surprise since this Caribbean country offers jaw-dropping beaches, beautiful forests, and stunning waterfalls.
Tourists can feast on delicious food, relax at the gorgeous sceneries or try an exciting experience.
There are so many cool things to do in Jamaica! So, in order to help you prepare everything before your trip, here are the most important things you should know before going to Things to do Jamaica:
-Entry requirements:
The most important thing to know before buying a ticket to Jamaica is that all visitors are required to travel with a return ticket to enter the country.
U.S. Citizens and residents (with a Green Card) must present a valid passport when leaving and re-entering the United States.
-Exchange/Currency US Dollars:
Jamaica's currency is the Jamaican Dollar, but the U.S. Dollar is widely accepted. In fact, most places take credit cards, so you don't need to change U.S. currency to visit the island.
Especially if you're going to Jamaica for a few days, we don't recommend exchanging to Jamaican money. There's really no need to.
But you should consider bringing a bunch of $1 bills. This will come in handy when tipping, so you don't need to deal with change, and you won't be overpaying.
-What to eat: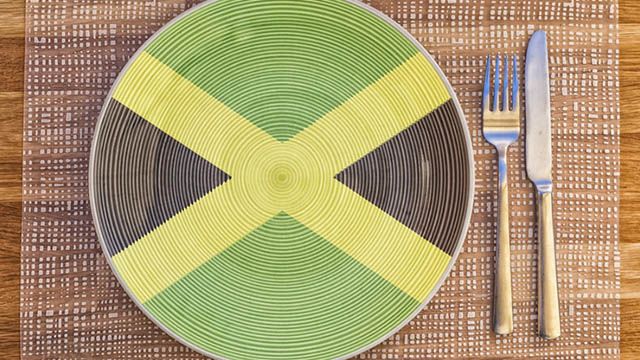 While most hotels will offer international food, tourists should definitely try the local fare. It's honestly so good that will make anyone crave more.
Jamaican food is tasty, delicious and healthy. If you're going to Jamaica, make sure to try the national dish of saltfish and ackee (fruit), the famous jerk chicken, fried plantains, curried goat, rice and kidney beans and oxtail stew.
-Mosquitoes:
In the evening mosquitos can be a problem. Jamaicans say the bites come from mosquitoes, ants and possibly sand fleas. So, before going to Jamaica, make sure to prepare yourself in advance and pack some long sleeves and pants.
Also, make sure to bring mosquito repellent or buy some as soon as you get to the island, and apply liberally!
-Where to go: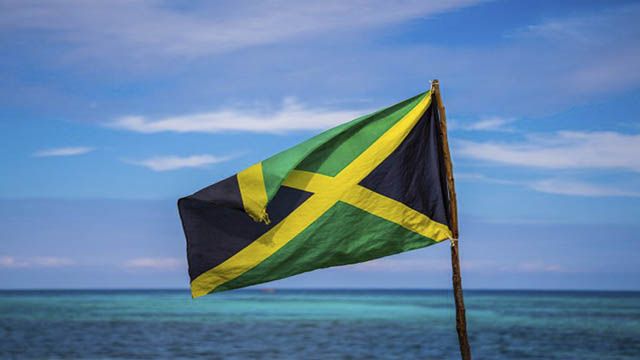 Ocho Rios: Located on the north coast of Jamaica, this area is full of tropical rainforest, rivers, gardens and beautiful waterfalls.
You can do many exciting things in here, such as zip lining, swimming with dolphins or sliding on the Jamaican Bobsled at Mystic Mountain (learn all the details here).
Dunn's River Falls: The most famous waterfall in Jamaica and probably the most popular attraction. Is 1,000 feet high, and the rocks are terraced like steps, so you can climb all the way to the top.
If you're going to Jamaica, you just CAN'T miss this place!
The great news is that Rainforest Adventure offers a very exciting tour that includes a visit to the Dunn's River Falls + Bobsled ride at Mystic Mountain! Make sure to book here: https://bit.ly/2MMByyY
Negril: Located right on the Seven-mile beach, is the perfect place for those who are looking to relax and quietly enjoy the Caribbean Sea.
In here you can appreciate some of the best sunsets ever, practice snorkel, eat delicious Jamaican food, and do so much more!
-Driving (on the left side of the road):
As a former British colony, Jamaica follows the British style of driving on the left side of the road. But don't worry, there are options for those who aren't used to this.
You can hire a local driver! They know the roads very well, aren't expensive and will help you to stay calm during your vacation.
Of course, there are also car rentals available, but you can't be younger than 25 years old to hire a car yourself.
If you do rent a car, keep in mind that the speed limit is 50 kmph (30 mph) in built-up areas, and 80 kmph (50 mph) on highways and all drivers are required to carry a valid license.
-Marijuana is illegal:
Despite the reputation tied to the Jamaican culture, -primarily due to Rastafarianism and reggae music-, marijuana, locally known as ganja, is illegal.
Actually, the use, sale, and possession of drugs are illegal. Violators are subject to severe punishments –specifically arrest, fine and imprisonment.
-What to do: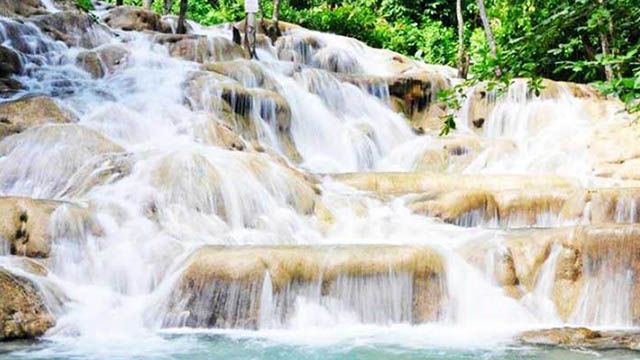 Thanks to Jamaica's diverse terrain – tropical beaches, hidden rivers, wildlife reserves, beautiful mountains and lush forest – tourists who are going to Jamaica are lucky enough to have a variety of activities, landscapes and awesome adventures to live their dream vacation.
Feel the adrenaline rush of Zip lining, get inspired at the Bob Marley Museum or go Scuba diving.
Basics:

Language
English

Currency

Jamaican Dollar or US Dollar

Time Zone

GMT-5

What to eat

Jerk Chicken

Where to go

Ocho Rios

What to do

Zipline

Rainforest Adventures creates unique and memorable adventures that inspire a sustainable use of the environment and appreciation of the local culture while making a positive impact on our communities. Featuring locations in the coolest destinations in Central America and the Caribbean