Let's celebrate the International Biodiversity Day highlighting the beauty of the diverse ecosystems found in Braulio Carrillo National Park, Costa Rica.
Why is biodiversity important to humans?
Biodiversity represents the amount of variety of life on Earth. It is the number of different species of plants, animals, and microorganisms. Each species in an ecosystem has a specific a role to play in  the circle of life.
Biodiversity comes in all colours and shapes, not a single one similar to the other. The truth is that it's the perfect word to describe nature because its beauty rises from its diversity.
The breathtaking Braulio Carrillo national park beside the Rainforest Adventures Costa Rica has a variety of flora and fauna  that you don't want to miss. Keep reading to find out more!
The Bocaracá trail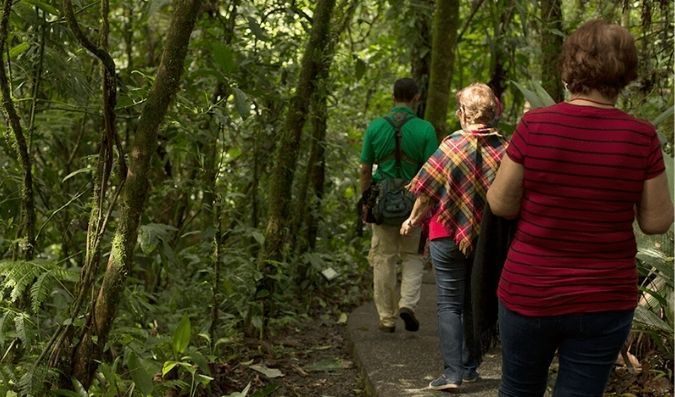 The Bocaracá trail is paved; perfect for an ideal 45 minutes stroll for adults, children and physically challenged persons. This is an easy-level trail of 800 meters long (0.5 miles).
The Butterfly Garden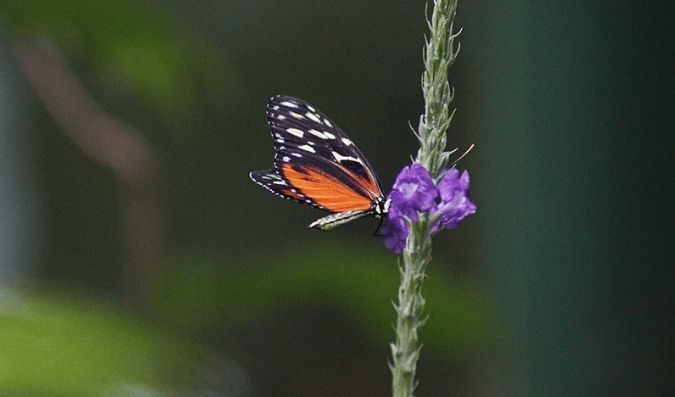 Our precious Butterfly Garden collection offers visitors the chance to appreciate unique and beautiful butterflies in a carefully controlled environment of 200 square meters, which contains dozens of exotic and tropical species.
The Hummingbird Garden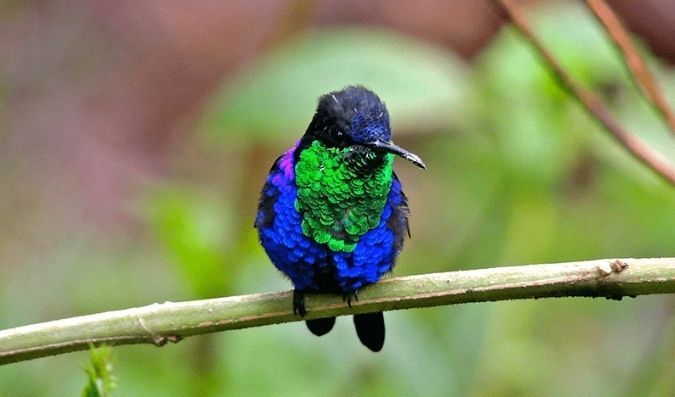 In the Hummingbird Garden, these tiny but magical birds will fill your experience with beauty and colourful sparks. Of the 338 known species, roughly 50 hummingbirds live or breed in Costa Ricas largest treasure tropical lowlands and transitional forests.
The Orchids Garden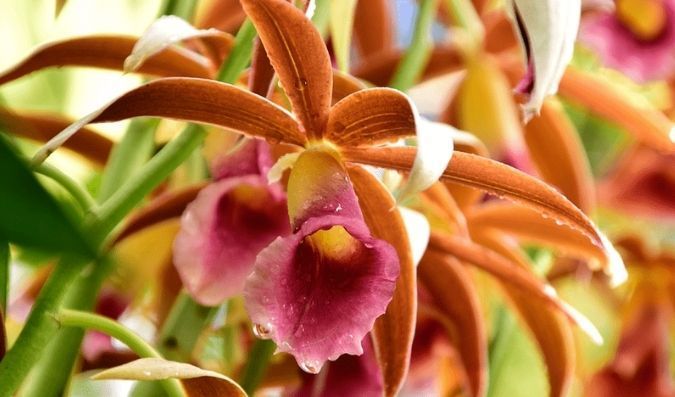 In our Orchids Garden, you can learn a lot about these special plants: herbaceous, monocotyledons, terrestrial, epiphytes or litofilas. The Orchidaceae family is really cosmopolitan, present in every continent. It's formed of 30,000 species, 800 genders and more than 100,000 hybrids.
Braulio Carrillo National Park
Named after Costa Ricas largest treasure third president, Dr Braulio Carrillo, this national park is located only 20 km (12 miles) from San José. The national park covers 44,100 acres filled with golden rivers and beautiful waterfalls, plus guarding the life of more than 450 species of flora & fauna.
Spectacular Good news!
Recently Javier Elizondo and his group of hikers of The Waterfall Trail went on a 4-day expedition to the waterfall GRAN TERMAL near Route 32 and found the amazing Golden Waterfall paradise, where you can see stones of all colours, purple, yellow, red, white and lots of pyrites. There are rich jungle wildlife, deep green and volcanic scenery, experiencing close birdlife and trails to find the curious life of local Tapirs.  Some of the resident mammals are howlers, white-faced monkeys, tapirs, jaguars, pumas, and sloths.
Hurray for Javier and his group!!!
Join us in celebrating the International Day for Biological Diversity and let's have a conversation about Biodiversity. Leave us a comment about other biodiversity facts you would like to share!
Celebrate what nature has presented for you to enjoy in its most majestic diverse, colourful and mystic curious wildlife!   
If you want to know more about other things you need to know before going to Where in Costa Rica to vacation.

Rainforest Adventures creates unique and memorable adventures that inspire a sustainable use of the environment and appreciation of the local culture while making a positive impact on our communities. Featuring locations in the coolest destinations in Central America and the Caribbean