Happy Earth Day! Let's celebrate Earth Day at Rainforest Adventures. Earth Day with fun and engaging activities to raise awareness for the planet.
Earth Day, also called International Mother Earth Day, is celebrated on April 22 when global events are held supporting the protection of the environment. The first event was held in 1970 and is now coordinated globally by the Earth Day Network and celebrated in more than 193 countries.
Earth Day worldwide has chosen the theme for 2018 to be End Plastic Pollution.
This year's Earth Day you should celebrate in the Rainforest of Jaco Beach in Costa Rica, discover many spectacular species in Costa Rica: birds, insects, and beautiful flora. Rainforest Adventures conservation efforts to protect its biodiversity have been a model. In fact, it is said that Where in Costa Rica to vacation holds 6% of the world's biodiversity, a natural wealth in animal species and ecosystems.
Demonstrate support for environmental protection, get in touch with nature, have fun and preserve the natural treasures we have. Discover all the different species in South America at Rainforest Adventure with special guides that will show you all the hidden treasures in our private natural reserves in Costa Rica, Jamaica, St. Maarten, St. Lucia and Panama.
 Check these awesome and engaging Eco-friendly activities to celebrate Earth Day with fun at Rainforest Adventure in Costa Rica: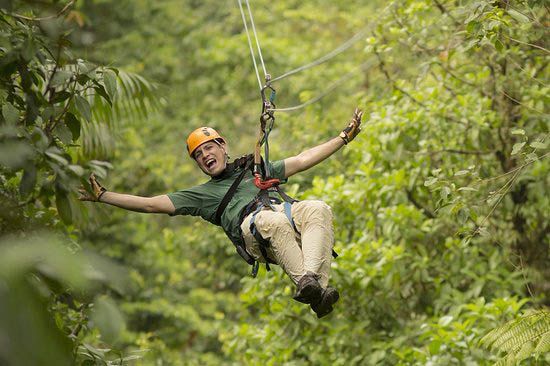 Tour Costa Rica, Braulio Carrillo
The most exhilarating eco-adventure package with 6 adventures you can't miss. The 6 in 1-day tour includes zipline, aerial tram, hanging bridge, a butterfly garden, terrariums, and a guided walk through nature.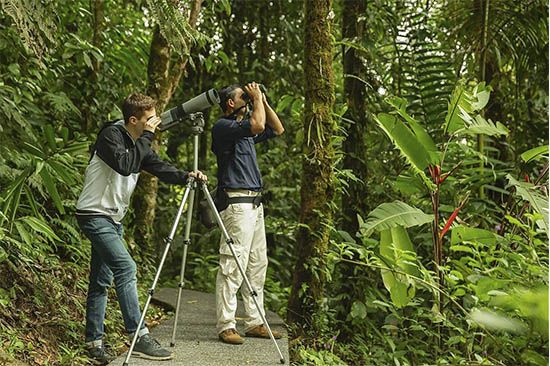 Bird watching tours
Bird watching tours for the dedicated enthusiasts in a privileged destination recognized by the National Audubon Society; trekking the best bird watching hotspots with more than 400 species.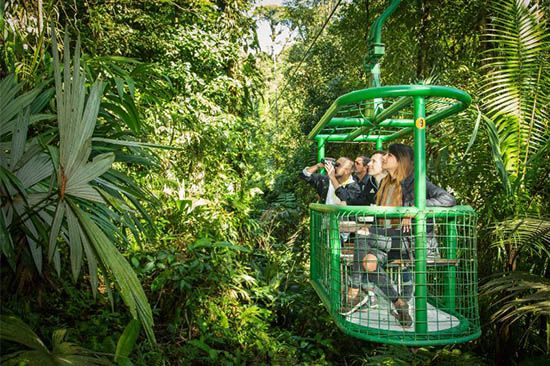 Hiking Adventure
Challenge yourself boarding the aerial tram and discover the best secrets of the forest; enjoy deep guided walks inside one of the thickest forests in the country.
 Did you know?
Costa Rica's conservation efforts to protect its biodiversity have been a model for the world.
In 1945, the country began to establish protected areas, subdivided to protect different habitats such as green rainforests, mangroves, cloud forests, beaches, volcanoes, waterfalls, and coral reefs.
The date of Earth Day was specifically selected to mobilize college students.
Although it began as an American movement, earth day is now an international phenomenon …
There are a lot of Eco-friendly adventures waiting for you at Rainforest Adventure. Choose yours now and Celebrate with us every day Earth Day with fun and engaging activities.
PS: Don't forget to tag us on our social media so we can repost your incredible pictures!

Rainforest Adventures creates unique and memorable adventures that inspire a sustainable use of the environment and appreciation of the local culture while making a positive impact on our communities. Featuring locations in the coolest destinations in Central America and the Caribbean